Huge scope for transport and logistics companies to improve service and cut costs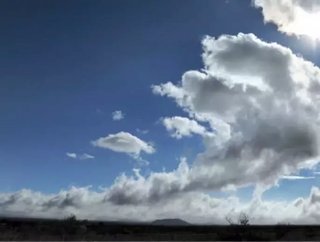 Follow @SamJermy Follow @SupplyChainD There is an almost endless array of opportunities for IoT to be used by courier companies and logistics provider...
There is an almost endless array of opportunities for IoT to be used by courier companies and logistics providers to improve 
visibility, customer satisfaction levels and cut costs.
For example, monitoring driving patterns using inbuilt computers in courier vans. If this identifies a large amount of time spent waiting in congested areas, or to make a filtered turn, routes could be planned to avoid these delays.
Also, sensors could be added to vehicles to monitor transportation conditions of fresh produce consignments. If the temperature at any time rises beyond a set tolerance level, the retailer could be sent an advance notification to ensure the goods are sold off quickly to prevent stocks from being reduced in the store. This application would be equally useful for medical couriers to ensure consignments are transported at the right temperatures.
There are many other interesting applications to consider for transport and logistics. What about vending machines that send signals to the distribution centre when stocks are running low? Or vehicles that remind the fleet manager when maintenance checks are due?
This idea could be further extended to automatically book service visits with engineering teams, trigger a request to stores for spare parts and book the vehicle out for commission for maintenance on the day of the service.
IoT will improve the 'doorstep experience' for retailers
For logistics providers and couriers working with retailers, here are two more IoT application ideas to maximise the 'doorstep experience' for customers.
For couriers shipping e-commerce orders, a sensor could be inserted into a box containing fragile goods during shipment and would automatically alert the sender and recipient if the box had been dropped in transit. For the customer, they have the opportunity to reject the item immediately rather than risk having to organise a later collection.
And for the retailer, they can offer a better service to customers by being able to proactively manage expectations of damaged goods arriving and organise a swift replacement.
Again helping to improve service levels, a tracker fitted to every vehicle could help customers waiting for e-commerce deliveries to identify exactly where on the delivery route their parcel is and therefore get an accurate 'ETA'. This would be a significant improvement to the current level of information available to consumers who can simply go to a retailer's online portal and be aware their goods are 'being shipped'.
To make these ideas a reality, companies need three main capabilities. 1) Connectivity – to allow the devices to communicate with each other, 2) Remote device management – for initial deployment plus ongoing performance monitoring and maintenance and 3) Standardised web APIs – to provide a means for data captured to be interpreted by different applications.
In the majority of cases, IoT applications will be delivered over the web, as a cloud based solution. This automatically takes care of connectivity and management issues, since any number or combination of devices can quickly be set up and managed remotely.
Over the coming year we'll be working closely with customers to identify how they can bringing together existing tracking methods, using RFID, barcodes and GPS with other devices to provide hybrid IoT solutions and benefit from continuous visibility and monitoring capability.
Suddenly that talking lamppost doesn't seem so farfetched after all.
Author: David Upton, Managing Director, DA Systems Ltd
David Upton is a talented software visionary and technology entrepreneur. He founded DA Systems in January 1999 after identifying a need amongst transport and logistics companies for real-time proof of delivery software to support the growing e-commerce delivery business. Since its formation, DA Systems has grown to become the UK's leading independent provider of mobile field data and transport management solutions, employing a team of almost 30 people. For more information, visitwww.da-systems.co.uk