How logistics companies can reboot the last mile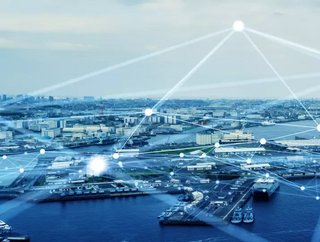 Kees Jacobs, Vice President for Consumer Goods and Retail at Capgemini, speaks about how logistic companies can improve their last mile
Getting last mile delivery right has long been a challenge for retailers. In 2019, 97% of retail organisations felt their last-mile delivery models were not sustainable for full-scale implementation across all locations. Despite increasing demand from customers, companies were struggling to make the last mile profitable and efficient.
For a moment, the pandemic made things easier. At the beginning of the crisis, consumer tolerance for longer deliveries increased; but, as extremely high delivery demand continues to be normal, customers will expect brands to contract their delivery times. Retailers and logistics companies should still focus on innovation and aiming for one-day, if not same-day, deliveries in the near term. The pressure will soon resume to reduce their delivery times, while also striking a delicate balance between cost and sustainability.
Technology can play a huge role in optimising the last mile. Here, I set out some of the critical solutions that retailers and logistics companies should consider to help improve their last mile delivery strategies.
Automate warehouse management
The massive increase in daily orders has created a challenge for warehouse management. This challenge was further exacerbated by much of the workforce being locked down in different regions and infection being a key concern. With warehouse and sorting also representing one-third of supply chain costs, there is a significant opportunity to reduce costs and improve safety through automation. Technologies such as robotics, Internet of Things (IoT) and AI can be deployed for end-to-end warehouse operations.
Automation can also lead to fewer errors, thereby lowering delivery costs further. For example, when items are mistakenly left out of an order, new packages have to be sent out to remedy the error. This pushes up costs while at the same time reducing customer satisfaction.
Shine a light on dark stores
Before COVID-19, less than one third of deliveries were fulfilled from dark stores – retail outposts with a store-like layout intended only to fulfil online orders. These tend to be found in urban locations and aim to meet the need for same day or next day delivery in metropolitan areas.
Dark stores are an underutilised resource for last mile deliveries – particularly in the COVID-19 age. These stores have been found to be up to 23% more cost effective than using a conventional store for same-day deliveries.
This is because dark stores have independent operations and are closer to the final delivery destination. Furthermore, fulfilment from a dark store eliminates disruption to in-store customers and is easier to enforce social distancing protocol. Capgemini analysis shows that if deliveries from dark stores increase by 50%, profit margins could grow by 7% as a result of lower delivery costs and higher delivery throughput compared to traditional stores.
Move deliveries away from the home
Another way to reduce delivery times is to encourage last mile deliveries to parcel lockers or using click-and-collect solutions, where multiple deliveries can be completed at a single location. These solutions also help to calm customer anxieties around hygiene, by reducing time spent in store and remaining relatively contactless.  
It is worth noting, however, that these technologies should not be deployed as standalone solutions to the last mile delivery challenge. Getting the most out of deliveries requires a holistic, data-driven approach. Retailers and logistics companies need to create end-to-end visibility in their supply chain. It needs to become a completely integrated ecosystem – one that is fully transparent to all the players involved, from the suppliers of materials and parts to the transporters of those supplies and finished goods, and, finally, to the customers demanding fulfilment.
By investing in their supply chain processes and exploring innovative delivery options, retailers and logistics companies can reduce delivery costs while providing better services. The result will not only be improved resilience and flexibility, but more customer loyalty in the long run.