How logistics assessment improves business performance, by Rocket Consulting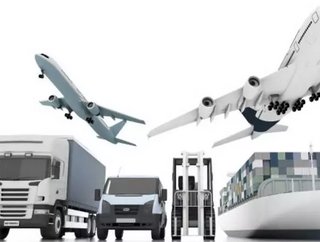 Written byJim Lodwick(pictured),Transport and logistics consultant atRocket Consulting Competitive advantage is business critical in todays economic e...
Written by Jim Lodwick (pictured), Transport and logistics consultant at Rocket Consulting 
Competitive advantage is business critical in today's economic environment, where every organisation competes against multiple supply sources.
The logistics function is a fundamental element of an organisation's supply chain process, but in-depth assessment often reveals that it is not streamlined to run at optimum efficiency.  This can leave money on the table - statistical research from the Aberdeen Group shows that reducing logistics costs by 5 percent is typically equivalent to a 30 percent increase in sales turnover – andhave an unnecessary impact on other business units.   Resolving these issues can appear to require pursuing an unnecessary level of detail on a function that is not always part of the organisation's core competence, but companies cannot afford to leave such benefits untapped.
So how can an enterprise ensure that the transport and logistics function is not the weak link in its supply chain?
Understanding complex costs
It is essential to acknowledge that distribution companies tendering for business must factor numerous complexities into their rates.  However, because there is no consistency, it is difficult for businesses selecting a supplier to compare like-with-like.  In addition, rates are usually reported as a 'standard fee ', which does not provide a breakdown of the component cost factors.
But making informed decisions requires insight and visibility.  Understanding where the uncertainties lie underpins the drive for better efficiency.  To that end, the following are key points to be considered when agreeing a contract with a logistics provider:
1.            Fuel source
The delivery price quoted accounts for costs including the driver, the fuel, and vehicle insurance and maintenance – all of which can vary widely. Figures show that 30 to 40 percent of total operational cost for an articulated vehicle is fuel for example (Source: Freight Transport Association: Manager's Guide to Distribution Costs - July 2013 Main Report), and that such a vehicle uses a gallon to travel between six and ten miles (depending on how efficiently a vehicle is driven and the route taken). Whether the transporter sources fuel from the commercial forecourt or a bunker site will also make a significant difference to the overall cost, so in addition to selecting a supplier, a decision as to whether they should use their own or third party fleet can also take place.
2.            Empty journeys
Variations in prices quoted are also magnified when it comes to 'dead mileage'.  Many vehicles are dispatched daily from a region and travel to the same delivery points, but return empty or partially loaded.  Statistics also show that, on average, vehicles only carry 60 percent of their maximum weight load (Source: Freight Transport Association: The Logistics Report 2013).  Even the argument that that vehicles are physically full before they reach their weight limits is not persuasive; research shows that this only occurs 60 to 70 percent of the time, further endorsing the utilisation problem and suggesting that commercial fleets are used efficiently on outbound legs but less so on the return journey.
The time that a vehicle stands unused in a yard or sits on a bay waiting to be loaded or unloaded compounds delivery costs accordingly. Figures show that on average vehicles spend up to 28percent of the time stationery (Source: Department of Transport food supply chain statistics).  Often, whilst core fleet is under-utilised or idle, extra fleet needs to be drafted in to meet delivery obligations.  (When the pressure is on to complete an impending customer delivery, to ensure a quick decision the key principles of procurement are often put to one side, resulting in an increase in the associated business risks and costs).
4.            Non-financial essentials
Cost is one element, but the total cost of doing business also requires an assessment from the qualitative perspective.  Does the service provider have the necessary level of goods in transit insurance in place, along with appropriate clauses for liability, for example?  What vehicle preparation is required before the load can begin?  And does the provider guarantee that drivers will have enough driving time to complete all the deliveries? 
Transport is usually the only time at which the customer physically interacts with the company.  Considerations should therefore include whether the delivery will be made on time, and if the appearance of the driver and vehicle reflect the supplier's brand to ensure the optimum customer experience. 
Gathering data
Optimising logistics contracts requires in-depth knowledge of the carrier industry.  Knowing a transport company that would benefit from loading up on a return journey from a specific location, rather than returning to the depot empty, for example, is beneficial to both the supplier and transporter.
Supply chain specialists are usually best-placed to advise on the specifics, but companies can start the process by ensuring that strategic metrics are available and visible to highlight issues within the operation of commercial delivery fleets.  (These will also ensure that focus is maintained internally to drive continuous improvement, and can be combined with monthly management reports to provide invaluable explanations for previously unaccounted for variations).
There is no quick fix for operating an effective and efficient logistics function.  But assessment of the variables outlined above is the first step to achieving this business-critical goal.