How to keep your fleet stress-free this Christmas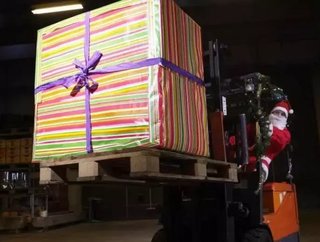 With news that online shoppers will typically spend two-and-a-half hours sorting out a delivery problem this Christmas, pressure is mounting for logisti...
With news that online shoppers will typically spend two-and-a-half hours sorting out a delivery problem this Christmas, pressure is mounting for logistics managers to ensure their fleets are distributing parcels in a timely and efficient manner this festive season. However, as workloads increase, it becomes more challenging for fleet managers to distribute their resources effectively, as well as keep morale high amongst drivers. With a little forward planning, along with utilising technologies and maintenance checks, managers can be sure that their delivery service will not only boost customer satisfaction, but significantly drive down costs and increase productivity.
Be proactive and forward plan
For many delivery networks, Christmas and New Year will be their busiest period. Last year, as much as 90 per cent of UK consumers switched to purchasing gifts online, and this year that number is expected to rise again. Whilst this may be a startling statistic for logistics managers at first, it should be embraced as an opportunity to grow and increase revenue. Therefore, robust contingency plans need to be put in place to decrease the chances of a parcel being delivered late or not at all, to prevent damage to both profits and reputation.
One of the key aspects to forward planning will involve knowing your customers well and anticipating their buying habits based on previous behaviour. By knowing this, logistics managers can pre-empt how many vehicles will be needed per region, allowing them to organise staffing requirements in advance so they don't suffer a shortage. Similarly, it is vital to know your roads, routes and roadworks. Congestion costs businesses significant amounts of money every year, due to a loss in productivity, and therefore it pays to know which roads are undergoing maintenance work and which are most likely to suffer from traffic delays. 
During this busy period, many logistics business will employ temporary workers to cope with the increase in demand. Managers need to be resilient in undergoing additional licence checks for these seasonal hires, to ensure drivers have the necessary driving entitlement and a good record. As this can be a timely but essential task, it's crucial that businesses plan in advance by ensuring that they have a dedicated team set up to deal with the extra workload.
Carry out preventative maintenance checks
Having just one vehicle out of action could have significant financial implications for a business. If a 'back up' van or car is not a viable option, enforcing preventative maintenance checks will reduce the chances of a vehicle breaking down unexpectedly. Preventative maintenance checks will identify potential problems before they occur and logistics managers can be more confident in knowing that their vehicles will keep performing safely and economically. Maintaining the operational standards of vehicles will also improve driver satisfaction, as it creates a more stress-free environment to work in. This in turn could lead to higher levels of productivity, which will only have a positive impact for logistics managers during the busy festive period.
Utilise telematics to enhance customer experience 
To cope with the extra demand at Christmas, more logistics businesses are turning to technology, and specifically telematics, to manage resources, save costs and positively impact the customer experience. By implementing a telematics system, logistics managers can quickly and easily locate each of their vehicles in real-time, allowing them to designate a delivery job to a driver closest to the address. This not only creates a more streamlined delivery schedule, which in turn makes delivery targets more achievable and reduces stress for managers and drivers, but it will also help drive down costs by making the fleet more fuel efficient. Furthermore, it could lead to improved customer satisfaction, as it increases the possibility of parcels and packages being delivered on time.
In addition to delivering on time, telematics can also be used to give concise delivery times to customers. Previously, firms would give customers a 24-hour delivery window – an act which caused ongoing customer frustration – but with telematics, they can give a concrete time based on accurate travel information. Similarly, logistics managers can proactively monitor their telematics software to see if a delivery is going to be late due to factors such as traffic, providing the opportunity for them to contact the customer quickly to inform them. This will help reduce possible irritation from customers, and will go some way in maintaining a positive relationship between both parties.
With 4.8 million delivery problems last year, and even more people expected to shop online this year, logistics managers have a tough task this festive season. However, with conscientious forward planning and utilising telematics, they should be able to drive that number down to ensure the logistics sector has a very, merry Christmas this year. 
Scott Chesworth is operations director at RAM Tracking.
Supply Chain Digital's December issue is now live. 
Follow @SupplyChainD on Twitter.