How to get a clearer view of supplier risk with eSourcing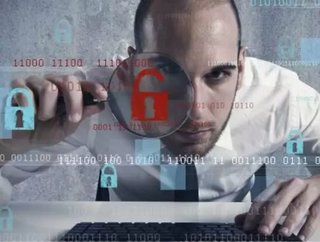 As supply chains expand in global reach and complexity, we should consider how eSourcing software can help to keep a tight rein on a complex supply chai...
As supply chains expand in global reach and complexity, we should consider how eSourcing software can help to keep a tight rein on a complex supply chain and deliver far more than lowest cost from suppliers.
Thanks to the Internet and transportation links creating an increasingly small world, the global marketplace has changed and there are now few barriers to suppliers selling their goods and services worldwide.
Businesses have become increasingly reliant on these global and multi-tiered supply chains and their complexities bring about fresh challenges for supply chain managers as the increased risk posed by an expanding list of distant suppliers intensifies.
And, it's not just the threat that your direct suppliers pose that businesses need to worry about. There's the supplier's own network of suppliers to consider too, because one bad move from them has the potential to rock the entire supply chain.
In order to minimise the risk posed by these complex supply chains organisations must have full visibility of them and eSourcing software can help with this as it allows buyers and suppliers to engage with each other in aspects of the procurement process in a structured format, thereby providing a much clear view of what's going on.
Supplier risk can come in a variety of forms and if that risk becomes real, the impact it can have on a business should not be under-estimated.  For example, Aston Martin had to recall over 17,500 of its cars built since late 2007 after discovering a Chinese sub-supplier was using counterfeit plastic material in a part it had supplied to the car manufacturer.
This particular incident may not have caused any lasting damage to the brand but recalling so many vehicles and replacing parts will undoubtedly have been a time consuming, expensive and logistical headache for the organisation.
The potential for brand damage can be seen all too clearly, however, in examples such as the severe knock to Tesco's reputation following the horse meat scandal, which shaved hundreds of millions of pounds from the company's market value.
Counterfeit materials and illegal products infiltrating the supply chain are just some of the causes for concern. A supplier's credit history or legal battles may not immediately affect its ability to supply on time, but the distraction of such matters could erode service levels over time.
You may also not want your brand associated with a supplier company that's either been mismanaged financially or is being investigated for fraud. The Bangladesh clothing factory disaster was caused by cost reduction in the supply chain and tragically it came at a very high price for many of its factory workers. A balanced and considered view of cost and risk is essential.
These high profile examples all illustrate the vital importance of maintaining clear visibility and traceability of the supply chain at all times.  The ability to see what's happening and study patterns or incidents in real time allows businesses to plan for or proactively address a problem before it becomes a major issue.
Vetting new and existing suppliers and ensuring they meet strict assessment guidelines is a necessary but time consuming process, but automating this process using eSourcing software can significantly speed it up and increase supply chain visibility by effectively managing relationships, communications and collaboration with suppliers all within a central online portal.
ESourcing enables businesses to evaluate their suppliers according to strict assessment criteria from the outset, helping to ensure best practice from the selection stage. Assessment criteria should include supplier ethics, delivery track record, quality of products or service and sustainability and suppliers are then analysed as to their ability to meet this criteria.
Short-listing and assessing suppliers across hundreds of spend categories is simplified as it automates the tender process and each potential supplier's response is received in a standard format which can then be easily evaluated and analysed according to assessment criteria.
For the supply chain manager it provides a detailed view of prospective and current suppliers and gives an organisation the compliance and control that is often needed when managing a large number of suppliers and large amount of data that can often be fast moving and complex.
Solutions such as eSourcing and Contract Management allow buyers to evaluate lots of data and present the results back to the business.
One of our eSourcing customers is a leading provider of poultry to the UK's leading supermarkets and has hundreds of suppliers supporting its business. The organisation is careful to ensure it builds the right relationships with them to help manage risk and ensure compliance.
ESourcing is pivotal in this process to help ensure its suppliers and sub-suppliers have all the relevant certification in place and can trace two or even three tiers into the supply chain so they can pinpoint exactly who was involved during each stage of the process.
The software is able to capture and store this data so that it is traceable and visible if needed. Captured data can also easily be integrated into other supporting business systems e.g. Purchase-to-Pay, finance, MRP or logistics to offer users of these systems greater insight into supplier activity.
Once captured, data can then be used to illuminate the supply chain, for example, it may flag up concerns over a potential supplier's ability to deliver on time and a quick search on Twitter reveals that the company has been inundated with complaints over its inability to keep to its delivery promises.
Or maybe it indicates concerns over CSR issues with one particular supplier and a quick search online shows  some unsavoury press coverage that a company has received regarding its ethical stance.
The benefits of eSourcing are many, but its ability to standardise process and capture data on suppliers which can then be analysed to flag issues rather than being reactive  is one of the keys to helping manage today's complex and global supply chains.