How B2B integration can accelerate digital transformation of supply chains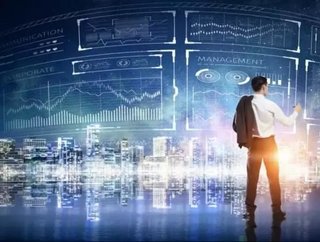 No modern enterprise stands alone; each is dependent upon a network of trading partners to remain competitive in todays global marketplace. But in most...
No modern enterprise stands alone; each is dependent upon a network of trading partners to remain competitive in today's global marketplace.  But in most cases, the lack of business to business (B2B) integration is holding back efforts to evolve into a true digital business.
A high-performing supply chain is essentially a dynamic digital network, and every link in the supply chain is vital for every digital business. But, remarkably, "over 50 percent of the information exchanged among business partners is still done so manually — not automatically — via email, phone calls and faxes."
Many enterprises are stymied by silos of data, complex linear processes and disparate application landscapes. Moreover, each enterprise is reliant on its own unique set of applications, further exacerbating the struggle to exchange key information with partners.
B2B integration maturity
Advancing B2B integration to automate supply chain processes and improve partner collaboration is an important part of any organization's digital transformation.
"B2B integration keeps supply chain operations running smoothly," says Marco de Vries, Senior Director of Product Marketing with OpenText's Business Network division. "It facilitates adding new trading partners, entering new markets and exchanging information with suppliers and customers, while driving down cost and complexity.  An organization's level of B2B integration maturity is a key measure of how far it is on the path to becoming a truly digital business."
SCM World has defined a B2B integration maturity model to provide a practical, five-step integration path for maturation. According to SCM World, "With each progressive step on the B2B integration path, there is an expected 2-3x improvement in the cash conversion cycle rate."  That's due to reduced transaction processing costs, fewer stockouts and higher inventory turns, among other benefits.
Most enterprises at midway stage
Most enterprises are midway on the journey, according to a recent survey by SCM World, at the analytical stage where they are able to generate collaborative insight through the aggregation and analysis of connected digital demand and supply data.
The next stage in maturity, stage 4, is achieving a responsive network, with the integration of most trading partners across multi-tier demand and supply networks. While the survey determined that none of the respondents have yet achieved the highest level of maturity, stage 4 leaders realized the following benefits:
72% experience reduced transaction processing costs by 20% or more
68% sped inventory turns to more than 2x per month, from less than once a month
78% decreased days sales outstanding (DSO) to less than 60 days
Less than 5% of orders needed to be expedited, down from more than 10% previously
By achieving the 5th or "generative" stage, enterprises can expect to enjoy profitable growth cycles driven by end-to-end digital integration throughout the value chain.
Use this framework to determine where you stand today on the road to B2B integration maturity and how your organization compares to peers, across industries and against the broader business community.
Supply Chain Digital's November issue is now live. 
Follow @SupplyChainD on Twitter.
Supply Chain Digital is also on Facebook.