How to avoid a Yodel supply chain disaster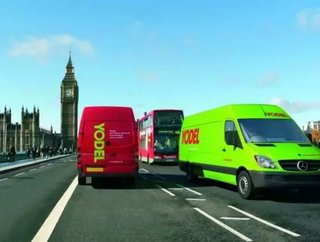 Follow @SamJermy and @SupplyChainD on Twitter.Fears of a Christmas parcel logjam escalated after Yodel, the UKs biggest delivery company after Royal Mai...
Follow @SamJermy and @SupplyChainD on Twitter.
Fears of a Christmas parcel logjam escalated after Yodel, the UK's biggest delivery company after Royal Mail, admitted that it had stopped collecting parcels from retailers last week as it struggled to deliver the vast volume of online present shopping.
After frantic spending on Black Friday at the end of November when 24-hour promotions pushed sales 50 percent higher than expected, and the festive rush in online orders that peaked on Monday, shoppers now face a wait to see if gifts and parcels arrive in time for Christmas. Yesterday, as it halted parcel pickups, Yodel said deliveries were taking three days longer than had been planned.
Dan Wagner founder and CEO of retail and ecommerce Specialist Company Powa Technologies said: "Consumers are changing the way they shop and are no longer waiting for retailers to come up with the best deals. They are more selective and savvy with their buying decisions, and more demanding in how they receive their purchases.
"Shopping events like Cyber Monday, originally a creation of the retail industry and an import from the US, are now moving the milestones of when the peak gift buying season begins, fuelled by the widespread access to smartphones and tablets this year. The delivery infrastructure must now quickly catch up to address this fundamental shift in retailing, for what is the busiest time of year."
Parcel delivery companies need to heed the warning emanating from the Yodel disaster, and plan accordingly. This means ensuring that the entire supply chain must be prepared for peak volumes much earlier in the year, as the advance planning will help unexpected fluctuations.
The emergence of Black Friday and Cyber Monday will surely now be ingrained into most courier companies minds now too, with both events now taking hold in the UK effecting consumer behaviour.
It will be interesting to see how organisations envisage how much increase in volume these events will have before Christmas in 2015. The company who successfully does this will invariably get the most complimentary customer feedback.