How are Africa's export commodity assets critical to achieving economic growth?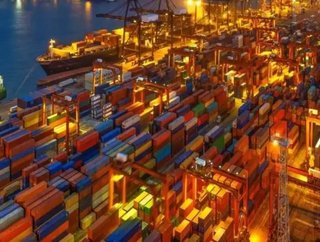 Africa is poised for significant growth and increased participation in the global economy. However, in order to maximise competitiveness it is essentia...
Africa is poised for significant growth and increased participation in the global economy.
However, in order to maximise competitiveness it is essential to leverage new innovation and the latest technology offerings around industries such as transport, ports and terminals, as well as related logistics. The ability to efficiently export commodity assets is critical to achieving economic growth ambitions. Improving operational efficiency, increasing visibility and leveraging insights from available data are just some of the benefits technology to assist in this regard.
Key to the ability to export effectively is the efficiency of the transport and logistics environment. Ports are the crux of this environment, representing a complex interconnection of processes, people and vehicles, including land-based transport as well as ships, which must be carefully managed to ensure smooth running as well as cost effectiveness. The port environment is often a complicated choreography of various elements, from the point where goods arrive via land, air or sea to the moment when they leave the country's shores and beyond.
Core challenges
Challenges in this space include limited ability to expand operations, due both to geographical limitations and financial implications, as well as growing pressure to reduce environmental impact. Additional challenges include competition from other ports, either in the same country or in other countries, as well as alternative options such as inland and overland transport routes.
In order to achieve the goal of growth within these constraints, enhance profitability and gain the important competitive edge, it is essential to improve efficiency and productivity. Technology needs to support these goals while catering to the "just in time" nature of logistics from land to sea. Solutions also need to assist with reducing dwell time and congestion, minimise damage and theft and ensure effective security and protection of national borders. Cost control is another important element in such a capital-intensive environment.
The reality is that the efficiency and effectiveness of a nation's ports has significant knock on effect for the economy of the entire country, which makes the stakes extremely high and the need for improvements clear.
Innovative technology solutions
Smart port solutions offer numerous opportunities within this sector. By combining classic techniques such as business process reengineering with smart technology, a variety of benefits can be achieved.
Some examples of smart technology solutions available include geolocation and geofencing, as well as connected objects and devices. This can create additional visibility into the supply chain to more effectively track shipments and increase efficiency within the port environment.
Cloud-based services can help ports to reduce capital expenditure and introduce greater efficiency, mobility can open up numerous new opportunities, and Big Data analytics can be applied across a number of areas to deliver insights that can be used to maximise efficiency, productivity and profitability.
The power of three
Combining connected devices, analytics and mobility unlocks the true power of technology in the ports and logistics environment. The future vision is to connect every vehicle, device or asset with wireless technology, streaming data to a centralised analytics platform. This platform then distributes insight and information to the relevant people via their mobile device.
For example, a port operator could pull together real-time information from various players in the ecosystem: truck drivers, hauliers, parking space operators, port road management and vessel tracking systems. By integrating this data into smart analytics platforms, it can inform the scheduling of trucks entering, off-loading, on-loading containers, and exiting the port.
Not only does this convergence of technology enable improved operations, it also enables seamless integration within the entire logistics environment including shippers, carriers, trucking and rail companies, customs and government bodies. However new technology has potential far beyond improving reaction times and optimising logistics schedules. These tools lay the foundation for the future of predictive analytics, machine learning and automation.
Recording every movement through embedded sensors on all vehicles and assets enables patterns to emerge and trends to be identified. This enables operations to be dynamically and automatically adjusted based on past experience and expected future volumes and activities. Ultimately through machine learning capabilities it will be possible to completely optimise all port operations.
Leveraging the benefits of technology
Adopting a comprehensive solution and service offering from a trusted IT partner can help to overcome many issues and challenges faced by ports today. This helps to improve efficiency and cost effectiveness, drive higher revenue, and maintain maximum yields on every customer while still ensuring high levels of container volumes and cargo safety. The end result is improved productivity, reduced operational costs, increased levels of security and higher safety standards, better asset utilisation and improved service levels.
 By Gavin Holme, Country Head, Africa, Wipro Limited and Richard A Butcher Global Head & Director of Ports and Terminals, Wipro Limited
Gavin Holme, Country Head, Africa, Wipro Limited
Supply Chain Digital's September issue is now live. 
Follow @SupplyChainD on Twitter.