Hovis signs new transport deal with Microlise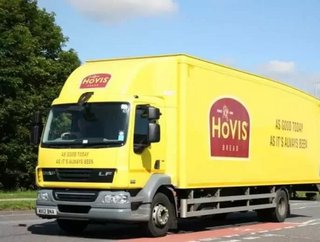 Follow @SupplyChainD on Twitter. Hovis, the baking and flour milling business jointly owned by The Gores Group and Premier Foods, has signed a multi...
Follow @SupplyChainD on Twitter.
Hovis, the baking and flour milling business jointly owned by The Gores Group and Premier Foods, has signed a multi-year deal with telematics platform provider Microlise. The deal covers all of the Hovis fleet, comprising 450 vehicles and 190 trailers.
A household name in the UK, Hovis will be deploying a complete Microlise solution, including fleet performance telematics, with integrated Safety Module and Journey Management.
The telematics solution will be complimented by Hovis' investment in Microlise Proof of Delivery, which will be operated through the Microlise DriveTab, the seven inch ruggedised tablet device. This will allow Hovis to streamline the delivery process – improving accuracy and reducing administration effort, with the DriveTab device including sign-on glass and image capture functionality.
Alison Davies, Head of Logistics for Hovis, said: "As a market leader, Hovis is committed to exceptional service levels to customers, and the investment in Microlise telematics and Proof of Delivery will support that aim.
"Microlise is a best in class solution and we are delighted to be partnering with a company that understands our business and will deliver a solution that will be integral to our transport operation."
Hovis will also be utilising the Microlise Remote Digital Tachograph Download product, to manage driver hour compliance and reduce the administration required around tachograph data collection.
Nadeem Raza, Chief Executive Officer at Microlise, said: "The investment by Hovis in such a comprehensive telematics and proof of delivery solution will deliver huge returns on investment to the transport operation.
"Not only will the solution deliver efficiencies and cost savings, but it will allow Hovis to enhance service levels to their customers."
Microlise solutions, underpinned by market leading technology, enable its customers to reduce operating costs and environmental impact by maximising the efficiency of their fleets. Microlise has empowered its customers to save over £172m in fuel costs and reduce CO2 emissions by over 333,000 metric tonnes – equivalent to the output of 135,000 family cars – per year.
For further information visit:www.microlise.com/products.