Honda halts UK production over supply chain disruption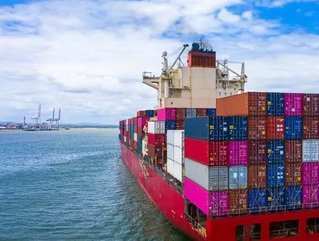 Japanese carmaker Honda pauses production at Swindon plant after congestion at UK ports delays arrival of 'just in time' parts
Japanese carmaker Honda is today pausing production at its plant in Swindon, UK, due to congestion at UK posts affecting shipments of just in time parts.
"The situation is currently being monitored with a view to restart production as soon as possible," Honda said.
"Honda of the UK Manufacturing has confirmed to employees that production will not run on Wednesday 9 December due to transport-related parts delays."
Honda is said to be considering flying in essential parts.
Honda previously announced the closure of the plant, slated for July 2021, due to global changes in the car industry and the need to transition to electric vehicles. Fears over a no-deal Brexit and possible trade tariffs are also considered to be a factor in the decision.
Congestion at UK container parts has been building as companies stockpile ahead of a potential no-deal Brexit, and global disruption due to Covid-19.
There have been problems at Felixstowe, Southampton and London Gateway, with many containers being offloaded in continental Europe rather than the UK die to the backlog.
There are reports of a global shipping crisis and soaring costs, with one London-based company – One Retail Group – telling the BBC that costs of importing a 40-foot container have risen from US$2,000 to US$10,000.
There is also a growing shortage of available empty containers.
Representatives of UK ports, shipping and logistics sectors have written to Transport Secretary Grant Shapps to highlight the crisis.
"We recognise government's capacity to step in is limited, but where they can, they should look at ways of increasing the capacity for moving containers on and off ports," said Tim Morris, chief executive of ports' trade association, the UK Major Ports Group.
"That could mean running more and longer trains to and from ports, allowing hauliers more flexibility to collect containers out of normal hours, and for drivers to take on longer shifts where that can be done safely."
The UK Department for Transport said the government is working with the freight industry to tackle the situation.