The holy grail of supply chain: visibility meets predictive analytics, by E2open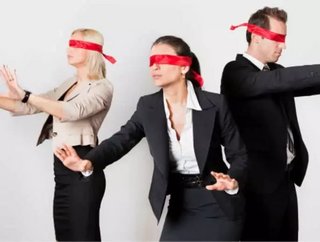 By Patrick Lemoine (pictured), Vice President, Customer Solutions, E2open In our new world of distributed supply chains – where companies rely o...
By Patrick Lemoine (pictured), Vice President, Customer Solutions, E2open
In our new world of distributed supply chains –  where companies rely on a wide network of suppliers, contractors, outsourced manufacturers and logistics providers – visibility is critical to long-term success. After all, you can't manage, much less profitably manage, what you can't see. 
The best supply chains in the world recognize that supply chain visibility means a lot more than simply sharing forecast information with top-tier suppliers. In fact truly strategic supply chain visibility works on multiple levels to reliably counteract the effects of demand volatility by extending cross-network transparency with prescriptive analytics and algorithm-based decision support.
To better understand how to achieve this ultimate level of visibility and seize the competitive advantage that comes along with it let us progress along the various tiers from Level 1 (the baseline) to Level 3 (the "Holy Grail") of the modern supply chain.
As a baseline, Level 1 visibility provides real-time insight on operational and logistical information, such as shipment/inventory status and location, from across an organization's own enterprise as well as their trading partners. Of course the faster the information reaches its recipient the quicker that individual can respond to changes or requests – giving companies the ability to stay ahead of the curve by adeptly dodging blind spots, information gaps and other missed opportunities.
However, because information ages quickly, yesterday's stock level is irrelevant when a company needs to respond "yes or no" to an incoming customer order. As ERP solutions look at the past, businesses today need visibility into the future.
Advancing to Level 2, it is one thing to have raw data available in real-time but quite another level entirely to understand the complex web of relationships as to what that data truly means for the business and how to best respond to it. To maximize the business value derived from these insights, evaluating the greater context of the information is crucial. This poses such questions as: What orders will be affected by this part shortage?; where else can I assemble this new product that is doing particularly well in the market?; will I still be able to deliver on time if I opt for express delivery for these critical components?
Successful companies have moved beyond dashboards and exception alerts to having the ability to drill down to understand the root causes and the consequences of a particular event. Based on a comprehensive view of their entire extended supply chain, they are better positioned to take the appropriate corrective action.
The most mature companies, however, are able to elevate supply chain visibility to Level 3 thanks to the ability to analyse real-time information for the extended supply chain within its immediate context and understand its far-reaching implications. For example, it is one thing to know that there is a certain amount of inventory sitting at a particular location (e.g., Level 1 visibility.) It is even better to understand that there is more of this component on its way and that the projected consumption is less than the projected inventory, leading to high projected inventory coverage (e.g., Level 2 visibility).
Yet, best-in-class companies have a macro perspective, recognising that this part is quite unique and is only used in a few, customer-specific products. Aware of the high risk of obsolescence, these companies immediately take required actions to stop or renegotiate supply plans with their suppliers. In parallel, they investigate what other products could leverage these parts by relying on decision support systems and predictive analytics applications that help project the impact of specific events, as well as simulate and evaluate alternate scenarios.
By being able to go beyond understanding the context and anticipate the future implications of a particular development true supply chain champions are able to address a problem before it actually begins – such as by taking the required action to avoid a potential inventory obsolescence.
In short organisations that are able to "connect the dots" gain greater insights and solidify their leadership position. Though good decision-making starts with good data, supply chain visibility is more than simply just collecting this data from all of the trading partners in the network.
Excellence comes from the ability to understand the context of that information and to understand its future ramifications. By transforming raw data into basic facts – and then into complete stories as a company advances from one maturity level to the next – this "predictive" visibility is what truly differentiates everyday supply chain players from true supply chain champions.