HEATHROW EXPANSION: All you need to know about the Airport Commission final report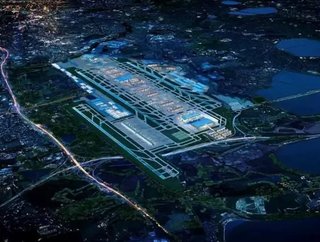 Follow @SamJermy and @SupplyChainD on Twitter. After months of wrangling and political posturing and rival campaigns, the Airport Commission finally...
Follow @SamJermy and @SupplyChainD on Twitter.
After months of wrangling and political posturing and rival campaigns, the Airport Commission finally released its final report this morning, signalling what could possibly be the biggest impact on the UK supply chain for decades.
In the report, the commission has recommended expanding Heathrow's Northwest runway, rather than any at Gatwick. The Commission's final recommendation follows three years of extensive consultation, evidence gathering and analysis. It recognises the unique role that Heathrow plays as Britain's only hub airport rather than Gatwick which is a point-to-point airport. The Commission finds that Heathrow expansion is the only solution which can help British businesses compete for global growth, and support a truly national recovery built on exports, skills and investment.
RELATED READS: Heathrow plans to double cargo capacity, what that means for UK export
Study: Public support for Heathrow airport expansion growing
INFOGRAPHIC: Should the UK Government expand Heathrow or Gatwick airport?
Concluding its decision, the report said: "Both schemes at Heathrow would deliver their increase in capacity (260,000 and 220,000 for Heathrow Airport Ltd and Heathrow Hub Ltd respectively) with a varied fleet mix.
"In contrast Gatwick would deliver a higher capacity increase (280,000) through a mostly narrow-bodied fleet mix. While the Gatwick scheme provides the largest net increase in ATM capacity, it does so on the basis of a mostly short-haul operation. The Northwest Runway scheme's capacity increase should therefore be considered to be broadly equivalent (and containing a larger resilience buffer). Against the Commission's objective to ensure individual airport and airports system efficiency both the total number of ATMs and the fleet mix is taken into account. The Heathrow Northwest Runway scheme, with the second highest capacity increase and flexible fleet mix, is seen as performing most strongly. "
The Commission confirms that Heathrow's new plan can be delivered while reducing its local and environmental impacts. It confirms that it can be delivered within carbon and air quality limits and with significantly fewer people impacted by aircraft noise than today.
In a statement, Heathrow CEO John Holland-Kaye, said: "This debate has never been about a runway, it's been about the future we want for Britain. Expanding Heathrow will keep Britain as one of the world's great trading nations, right at the heart of the global economy.
"Our new plans have been designed around the needs of local communities and will meet carbon, air quality and noise targets, and provides the greatest benefit to the UK's connectivity and its long term economic growth.
"We will create the world's best connected, most efficient and most environmentally responsible hub airport at the heart of an integrated transport system.
"The Commission has backed a positive and ambitious vision for Britain. We will now work with Government to deliver it."
Over the last three years support for Heathrow's new expansion plan has grown and grown, as people around the country have realised its importance to the UK. Heathrow's new expansion plan also addresses concerns raised by local communities and by politicians and the Commission confirms that Heathrow's new plan can be delivered within carbon and air quality limits and with significantly fewer people impacted by aircraft noise than today.
The impact on the logistics and the UK supply chain is so great that this news has been warmly received by many industry.
Warmly received
The Chartered Institute of Logistics and Transport (CILT) has welcomed the final report and paid tribute to the work of the Commission, in particular noting the full and extensive consultation with and involvement of, all interested parties.
Paul Le Blond, Chairman of the CILT's Aviation Forum, said "This report is based on sound evidence and the Government should act quickly and implement its recommendations. CILT's expertise and knowledge of transport is that soundly-based decisions, even if opposed by some groups, can establish a long term strategy which balances the interests of all."
The recommended option will result in new arrival and departure routes but CILT has urged that slot for key domestic routes within the UK are reserved for any new runway capacity, and that the government now make a firm decision on the most prudent way forward for the country's aviation strategy.
The Confederation of British Industry has also responded to the Airport Commission's final report, led by Sir Howard Davies. John Cridland, CBI Director-General, said: "Now that Sir Howard's Commission has made its recommendation, the Government must commit to the decision now, and get diggers in the ground at Heathrow swiftly by 2020.
"Growing airport capacity in the South East is absolutely critical to the whole of the UK's economic future - it simply isn't an optional "nice to do" concept. Each day the Government delays taking the decision, the UK loses out as our competitors reap the rewards and strengthen their supply chain.
"Creating new routes to emerging markets will open doors to trade, boosting growth, creating jobs and driving investment right across the country. Our research shows that eight new daily routes alone could boost exports by up to £1 billion a year.
"The UK's economic future cannot be kept waiting on the tarmac any longer. By taking the decision now, the Government can send the message, loud and clear, that Britain is open for business."
The growing list of support for Heathrow expansion now includes:
British business: More than 30 local Chambers of Commerce from every region and nation across the UK; 6 in 10 London First (59 percent) and IoD members (61 percent); the Manufacturers' Association, EEF; British International Freight Association; the Freight Transport Association.
A majority of people across Heathrow's local communities: Over 50 percent of people in ten local constituencies to the airport support expansion (Populus 2014); local authorities including Spelthorne and Slough; over 100,000 supporters of the campaign group Back Heathrow.
The aviation industry: international and domestic airlines, including easyJet; and, 5 UK airports in Aberdeen, Glasgow, Leeds, Liverpool and Newcastle.
Major trade unions: the GMB and Unite.
MPs and authorities: Across England, Scotland, Wales and Northern Ireland.
So what is your reaction to this morning's news; do you think the recommendation to expand Heathrow is the best option to enhance Britain's trade links and enhance the UK supply chain? Let us know in the comments below or alternatively tweet us at @SupplyChainD.