Have We Learned From Japan's Disaster?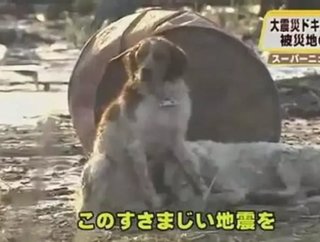 Guest contributor: Linda Conrad Director of Strategic Business Risk Management, Zurich Financial Services One year ago, the earthquake and tsunami that...
Guest contributor: Linda Conrad
Director of Strategic Business Risk Management, Zurich Financial Services
One year ago, the earthquake and tsunami that struck north-central Japan demonstrated just how fragile a multinational supply chain can be. The disaster in Japan revealed how optimizing supply chain logistics and cost should be counterbalanced with proactive risk management tactics. 
While awareness for this essential balance is shifting, businesses still have ground to cover. According to a 2011 global study sponsored by Zurich Financial Services and conducted by the Business Continuity Institute, 85 percent of companies reported at least one supply chain disruption in 2011, yet only eight percent of companies said they ask to see their suppliers' business continuity plans.
The Most Valuable Lesson
The 2011 disasters can teach businesses a few cautionary lessons.  Clearly, companies with today's finely tuned inventories saw that the benefits of cost-cutting efforts and just-in-time strategies can be quickly eaten up, by the financial and reputational cost of supplier disruptions. Longer-term losses like delayed production and even lost innovation only exacerbate the damage.
Another lesson was that despite the alarming images coming out of north-central Japan last March, a significant portion of the supply chain impact was not caused by physical damage at the epicenter of the catastrophe. Instead, it caused rolling brown outs in southern Japan, which negatively impacted manufacturers around the globe, making critical parts impossible to access and delaying production.
SEE RELATED STORIES FROM THE WDM CONTENT NETWORK:
·         The Coming Supply Chain Renaissance
·         Did Steve Jobs' Death Shine a Light on the Supply Chain?
Click here to read the latest edition of Supply Chain Digital
These catastrophic events highlight the need to quantify exposures from your suppliers, and even your supplier's suppliers, which lead to 40% of all disruptions. It is increasingly important to visualize and map out your value chain, to identify concentrations, bottlenecks and interdependencies.  For example, the flooding in Thailand last fall demonstrated the importance of ensuring supplier geographic dispersion, as the long recovery shackled the hard disk drive industry.
The complex web of diverse suppliers from diverse geographies can be daunting but not unmanageable when using the right tools. The most valuable lesson learned from the earthquake and tsunami that struck Japan is that companies are beginning to think about their supply chains more broadly. They understand it isn't just about modeling inventory but modeling disaster preparations and recovery for itself and its suppliers to ensure long term resiliency.