Harnessing the power of tech to keep deliveries on schedule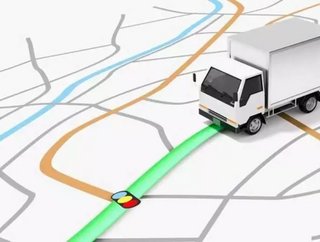 With 92 percent of customers who order goods online choosing home delivery as their preferred shipping option, the pressure is on for businesses to deli...
With 92 percent of customers who order goods online choosing home delivery as their preferred shipping option, the pressure is on for businesses to deliver on time during the busy winter season.
This can be a significant challenge, especially for logistics professionals managing and coordinating multiple transport vehicles.
The consumer spending frenzy brought on by Black Friday and Christmas can often leave logistics managers feeling like plate spinners, trying to understand complex delivery schedules and ensuring goods and services get delivered without letting anything fall through or fail. An increase in these flash sales and concentrated bursts of consumer activity can place enormous strain on an unprepared delivery network and planning rosters can prove difficult.
Luckily, recent technological advances in the field of telematics and GPS tracking have provided a range of smart ways in which businesses can boost customer service and maximise the effectiveness of their delivery fleet. Implementing a fleet tracking system which can show the real-time locations of delivery vehicles and future drop-offs allows logistics managers to take a flexible approach to their planning. The ability to react to unexpected changes in weather, demand or resource is essential in keeping the supply chain flowing.
Congestion creates another challenge for logistics managers, as it is on the rise and poses a frustrating, year-round problem for businesses. Time spent sat in traffic jams results in fewer deliveries and ultimately, loss of revenue. In-vehicle satellite navigation systems are useful for providing traffic insight on a local level, but for a nationwide overview, they are often found to be lacking.
A fleet that is equipped with tracking software feeds back to a central control office with information on vehicle location and can relay notifications of periods of inactivity. This can be beneficial to both the business itself and the customer. For example, should a driver be stuck in traffic, the operator can proactively work to contact customers and inform them of the delay, building a trusted partnership and ensuring a high level of customer service.
One element of tracking software that is being adopted by some logistics businesses, retailers and couriers is the accurate ETA planner. Innovation within the fleet tracking sector should ultimately mean that the 12-hour delivery window, the subject of ongoing customer frustration, is soon a thing of the past, with fleet managers now able to track the progress of customer deliveries in real-time. For managers, the detailed information available and the timesaving prospects are great and the days of ringing each driver individually to establish a delivery's progress are long gone.
Online retailers are ruled by same-day delivery services. Whilst consumer demand for fast shipping is increasing, businesses must be aware of the challenges posed by this delivery model. There is little room for failure, especially at this time of year and shipping goods on time is the most important element of good customer service. Fleet tracking software is an indispensible tool and can quite easily raise delivery efficiency and lower shipping times across the business, ultimately resulting in a more profitable season.
A boosted bottom line is the ultimate reward for any business during the busy winter period and apart from improved customer service, tracking and telematics systems can also contribute to the running of a more cost-efficient delivery fleet. Automatic email alerts can help drive down fuel bills by sending fleet managers information about choosing the most cost-effective routes and time spent idling. Systems can also monitor speed to ensure that all drivers are not only adhering to relevant speed limits, but also driving in a fuel-efficient way.
Keeping goods moving during the winter period and delivering on time and to the right place, is a priority for logistics leaders. As consumer demand is only set to grow in the coming years, the role played by technology is going to become more important and businesses who embrace innovation to enhance their services will end up ahead of the pack.
Scott Chesworth is operations director at RAM Tracking.