Hapag-Lloyd competes well in first quarter despite difficult market environment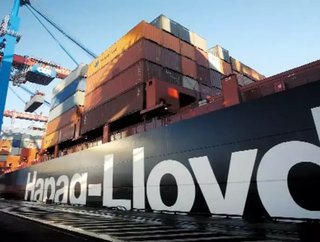 Follow @SamJermy Follow @SupplyChainD Hapag-Lloyd competed well in the first quarter of the current financial year, despite a very challenging market...
Hapag-Lloyd competed well in the first quarter of the current financial year, despite a very challenging market environment and persistently high energy costs.
In the first quarter, which is traditionally the weakest quarter of the year in the liner shipping industry, revenue reached €1.55 billion down from €1.65 billion in the same period last year. Adjusted for exchange rate fluctuations as a result of the weaker US dollar – the main currency in the shipping industry – the decline in revenue came to just 2.3 percent.
This means that revenue was only slightly below the level of the corresponding prior year period. Aside from the weak US dollar, this development was also attributable to freight rates, which remained under considerable pressure. At USD 1,422/TEU, average freight rate in the first quarter of 2014 was USD 124/TEU down on the previous year. Hapag-Lloyd was nevertheless able to increase the transport volume by 5.5 percent year on year to 1.4 million TEU in the first quarter.
The global shipping company was also able to further reduce its costs compared with the prior year period. Transport expenses were cut by EUR 86 million, despite the growth in volume of 5.5. Bunker expenses declined slightly, due, on the one hand, to the use of more modern and efficient vessels such as the 13,200-TEU new buildings and on the other hand, to an average bunker consumption price which fell to USD 595/tonne in the first quarter.
The aim for the 2014 financial year as a whole continues to be improving the overall freight rate compared with the previous year. Michael Behrendt, Chief Executive Officer of Hapag-Lloyd, said:
"Our success in achieving this target will depend largely on the development of freight rates in the second half of the year and, above all, on the peak season.
"With the expansion of the G6 Alliance to include all east–west trades, which is currently being implemented in our service network, together with the takeover and integration of CSAV's container segment, which still has to be approved by the competition authorities, Hapag-Lloyd will again significantly improve its ability to compete. This means that we are well positioned for the future and for additional growth."
With an equity ratio of around 40 percent, Hapag-Lloyd has a sound balance sheet. With liquidity reserves of around €535 million (including unused credit lines), the company is also securely financed for the future.
For more information, visit http://www.hapag-lloyd.com/en/press_and_media/press_releases.html