Gulf Air receives $490.6m from Bahraini ruler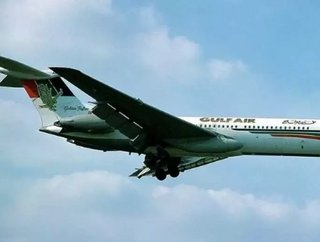 Follow @WDMEllaCopeland Bahraini Airline Gulf Air has announced it will receive $490.6 million (185 million Bahraini Dinars) in new funding, following...
Bahraini Airline Gulf Air has announced it will receive $490.6 million (185 million Bahraini Dinars) in new funding, following the announcement of a Royal Decree by the Bahraini Ruler, King Hamad Bin Eisa Al Khalifa.
The funds will recaptialise the airline, which currently operates at a loss, in order to secure it's long term sustainability. Working together with the Government of Bahrain and it's shareholder, Mumtalakat, the airline will review its existing fleet and network. Gulf Air will implement an accelerated strategy and aggressive restructuring programme to achieve more dramatic cost and liability reductions following a difficult year in 2011.
There is speculation as to whether this move will save the troubled airline, which  has struggled with an increase in fuel prices and a ban on travel by several countries which has severly decimated passenger numbers.
SEE RECENT STORIES FROM THE WDM CONTENT NETWORK:
COSCO and China Shipping to join forces
FedEx announce annual profitability improvements
15,000 African freight workers expected to end strike
The carrier announced a move to electronic air waybills today, which will replace the previous paper based waybills.
The first cargo shipment under the e-AWB was moved from Bahrain to Dubai recently joining the ranks of a very few e-Freight capable airlines in the region. The airline hope to turn their Bahrain hub into a complete e-freight station by mid-2014, a move which will be supported by the Bahrain Civil Aviation Authority, Bahrain Airport Company, Bahrain Airport Services and freight forwarders in tune with IATA's vision of achieving 100 percent e-freight by 2015.
International Air Transport Authority (IATA) Regional Vice President for Middle East and North Africa Hussein Dabbas said: "IATA congratulates Gulf Air on its first e-AWB shipment and becoming only the third Gulf-based airline to achieve this capability.
"The e-AWB is a crucial step towards adoption of full e-Freight, which replaces up to 20 paper documents with electronic versions for every shipment. E-Freight increases the speed and security of air cargo, which will serve to benefit world trade and economic growth," he explained.
The e-AWB will be introduced across Gulf Air's network progressively in the coming months as it requires parties in the entire supply chain such as freight forwarders, airlines, handling agents and customs authorities to modify their systems capable of accepting and approving e-AWB information.