Going Electric: The UK's First Step Toward Zero Emissions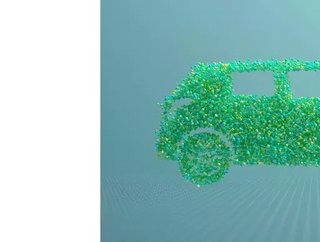 The United Kingdom is making a concerted effort to slash carbon emissions across the nation. Going electric will help that initiative...
In 2017 the (UKBIC) was confirmed as part of the UK governments , a partnership established between Coventry City Council, Coventry and Warwickshire Local Enterprise Partnership and the University of Warwick. 
With an initial government investment of £80mn and a further boost of £28mn, the 18,500sq ft facility exists in place of what will soon become a large-scale factory designed to allow organisations to prove that their battery technology will bring green jobs to the UK.
The development of the UKBIC is part of the government's plans for the UK to be a world leader in zero-emission vehicles, with plans for the first fully operational connected autonomous vehicles to deploy ahead of the 2022 Commonwealth Games held in Birmingham. 
"Putting the UK at the forefront of the design and manufacturing of zero-emission vehicles is at the heart of our plans, creating jobs, growth and opportunity across the country," said Stephenson. He added that the investment would "support the UK's world-leading automotive industry to compete internationally, attract further investment and establish supply chains for new electric vehicle battery design and development."
As modern advances in technology make efficient zero-emission vehicle production easier by the year, companies and governments alike need to establish a foothold in these areas, less they outsource and rely on other incomes. By establishing a base of operations for companies and organisations to test their technology, the UK stands to gain massively from a more economically efficient production centre. 
With the majority of the manufacturing equipment set to be commissioned by the end of the year, it seems the UK is on-track and ready to accept ideas on how to reduce their emissions. With solar panels and wind farms pioneering the future of green energy, electric cars and AI vehicles on the horizon, the future looks bright for modern technology, its capabilities ever-expanding and improving our everyday lives.