Global supply chain resilience threatened by oil prices and terrorism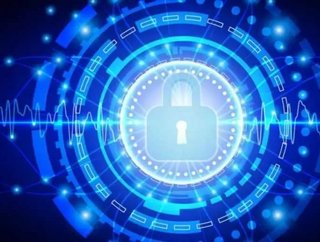 Threats to supply chain resilience are reflected in the 2016 FM Global Resilience Index, which provides a global ranking of countries business resilienc...
Threats to supply chain resilience are reflected in the 2016 FM Global Resilience Index, which provides a global ranking of countries' business resilience to supply chain disruption. FM Global is one of the world's largest commercial property insurers and ranks 130 countries and territories according to nine drivers that can affect the vulnerability of a business in those regions.
Declining oil prices are at the root of Norway's drop to second place in the third annual release of the Index. The oil producer was replaced by Switzerland, which was ranked 2 last year. Oil-rich Kuwait (ranked 59 this year, down from 50 last year) experienced one of the biggest declines, since its gross domestic product (GDP) was hit hard by lower oil prices. Economic productivity suffered similarly in Colombia, which fell from 110 to 119.
Crude oil prices, however, cut both ways. Armenia (ranked 52) and Malawi (ranked 84) are two of the biggest risers in the Index this year, driven by an increased resilience to oil shock. Since their consumption of oil has fallen, the countries are less exposed to the dynamics of the oil market.
 
Political risk, one of the nine Index drivers, can be a severe constraint on business resilience. A significant and topical component of political risk is terrorism. Already in 2016, there have been deadly acts of terrorism in such countries as Pakistan (ranked 117), Belgium (ranked 17), Côte d'Ivoire (ranked 58), Nigeria (ranked 116) and Turkey (ranked 79). The threat of terrorism is real and unabated.
For the second consecutive year, Ukraine (ranked 125, down from 107) was among those countries with the biggest drop, reflecting the high degree of tension within the country as well as with Russia (ranked 75).
 
The so-called Brexit debate, over whether the United Kingdom (UK) (ranked 20) should leave the European Union (EU), could impact the country's future ranking in the Resilience Index. For those wishing the UK to remain in the EU, a vote for the country to leave could represent a significant risk to the UK's productivity and growth prospects. Should that result, the Index drivers affected by GDP (i.e., GDP per capita' and 'oil intensity') could be adversely swayed.
 "By giving executives easy access to authoritative information on factors that could disrupt their supply chains, the FM Global Resilience Index provides a simple way to analyse the potential for business risk and drive better decisions," said Bret Ahnell, executive vice president at FM Global. "Resilient supply chains give businesses a distinct advantage by protecting their operational integrity, revenue stream, market share and shareholder value. A fragile supply chain, on the other hand, often harms the company involved, sometimes for the long term."
The FM Global Resilience Index is the first and only data-driven tool and repository of its kind. It gives users ranks and scores on nine drivers affecting countries' resilience to supply chain disruption, including GDP per capita, political risk, oil intensity, exposure to natural hazards, quality of natural hazard risk management and fire risk management, as well as control of corruption, quality of infrastructure and local suppliers. Scores for each driver are combined into three factors (economic, risk quality and supply chain), yielding a composite zero-to-100 score. 
Supply Chain Digital's May issue is live. 
Follow @MrNLon and @SupplyChainD on Twitter.