Global reefer repair directory launched after explosions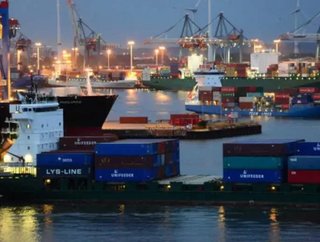 Supplied by the Container Owners Association The Container Owners Association (COA) has developed a new global online database of refrigeration machine...
Supplied by the Container Owners Association
The Container Owners Association (COA) has developed a new global online database of refrigeration machinery repair companies after three deaths in five separate explosions relating to refrigerated container compressors were reported in 2011, with counterfeit refrigerants reported to be the cause.
Investigations into the 2011 incidents, which resulted in three deaths, concluded that the refrigeration machines had contained a gas other than the refrigerant R134a for which they were designed to operate on, which had created explosive gases inside the system.
After testing samples from over 10,000 machines, and in coordination with the UN Environment Program (UNEP) and refrigeration associations such as CRT, ASHRAE and AHRI, it is now known that counterfeit refrigerant was introduced in to world markets in 2010.  
This introduction coincided with a sharp rise in the price of refrigerant R134a and wide availability of HCFC refrigerants at low prices due to their phase-out for use in newly manufactured plant under EU and Montreal Protocol regulations. The counterfeit gases are a mix of HCFCs and other refrigerants but also including Methyl Chloride (R40) which is thought to be a factor in the units that exploded.
The database looks like this - 
COA members, who own the majority of the world's fleet of 1.3 million refrigerated containers, are concerned that action must be taken to ensure counterfeit refrigerants are not used to service their equipment. With counterfeit refrigerants being sold in new, branded cylinders, it was recognised that only testing refrigerant bottles prior to them being used to service machinery could confirm their purity.
A survey of refrigerant gas testing by service companies around the world was carried out by the COA, in order to create the new online COA Directory of Global Reefer Service Facilities.  Available to COA members and non members alike, the database of refrigeration machinery repair / service companies contains information on over 720 facilities around the world, showing which of these companies have responded to the COA survey with information on refrigerant gas testing at their facility.
"The COA database is a step forward in the process to assist owners and operators in keeping their machinery operating effectively and safely, using the refrigerant that the machinery was designed for," says the COA. "Members of the COA and non memberscan access the directory from the COA website, free of charge, and find a suitable service provider to avoid the risk of counterfeit refrigerants being used."
For further information about the database, contact Patrick Hicks at the COA Secretariat on [email protected] or tel: +44 (0) 20 8390 0000.
About the Container Owners Association:
The Container Owners Association (COA) was established in November 2004 as an international organisation representing the common interests of all owners of freight containers, worldwide.  
The principle aims of the COA are to develop industry standards, to disseminate information through conferences, training and education, to promote safe container operations, lobby relevant regulatory authorities and to promote environmental awareness.
By joining the COA, companies can become part of a global association, whose members are at the forefront of the container shipping business. Full COA membership is open to companies whose main activity is operating and leasing containers and Associate COA membership to suppliersof container-related equipment and services. www.containerownersassociation.org