Global logistics news roundup: ICTSI, DPD & IATA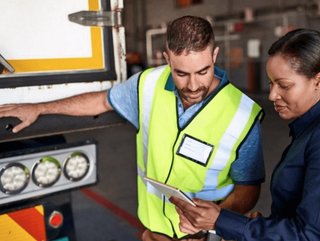 Global logistics news roundup.
ICTSI returns 2023 Q3 revenue of  $1.7bn; IATA data shows air cargo on flight-path to recovery; DPD open giant London 'eco-sorting centre'
ICTSI returns 2023 Q3 revenue of $1.7bn
International Container Terminal Services Inc (ICTSI) has posted Q3 2023 revenue of US$1.7bn, an increase of 7% on the year-ago figure for the same period.
International Container Terminal Services, Inc. (ICTSI) is the largest independent terminal operator across six continents. It says its results are due to higher operating income and interest income.
ICTSI Chairman & President Enrique Razon said: "These excellent results were delivered against some very strong prior-year comparatives.
"While we continue to expect challenging macroeconomic and geopolitical environments, we remain confident in the resilience of our diverse portfolio.
"Our strategy as an independent port operator supported by our cost-and-operational discipline means we are well positioned for the rest of the year, as well as over the longer term."
IATA data shows air cargo on flight-path to recovery
Data from the International Air Transport Association (IATA) for September shows that global air cargo markets are showing a modest level of recovery.
Global demand increased by 1.9% compared to September 2022 levels, and capacity was up 12.1% compared to September 2022.
IATA says growth is down to to international 'belly capacity' – the space that airlines make available to cargo in passenger flights. This rose 31.5% year-on-year, as airlines scaled up operations to meet peak-northern summer travel season demand.
"Air cargo eked out modest growth (1.9%) in September despite falling trade volumes and high jet fuel prices, which clearly shows the strength of air cargo's value proposition," said Willie Walsh, IATA's Director General. "With the key export order and manufacturing PMIs hovering near positive territory, we can be cautiously optimistic for a strong year-end peak season."
DPD open giant London 'eco-sorting centre'
Parcel delivery company DPD has opened a new £40m eco-regional sortation centre in London that the company says will enable it to deliver up to 80,000 'green' parcels into London each day.
The facility, which is the size of 8.5 football pitches, will create 650 jobs when fully operational early in 2024 and will mean that DPD's delivery service in central London will be all-electric.
The new site is a hybrid 'eco-sortation' and distribution facility that will automatically sort all intra-London parcels for next-day delivery on-site, instead of them being trunked to the Midlands and back for sorting, as currently.
The diesel-free site has solar panels to help charge the 500 electric delivery vans and a 40,000 litre biofuel tank for its fleet of LGVs and 7.5-tonne trucks.
Elaine Kerr, DPD UK CEO said: "This investment is a huge step towards our net zero goals and. It is great to be able to share our vision with so many of our retail partners, who have backed us on this journey.
"This represents a major milestone in our green journey. "We are constantly looking for new and smarter solutions, and will continue investing in green innovation to accelerate our decarbonisation pathway."