Global logistics news roundup: IATA, LA & Shanghai ports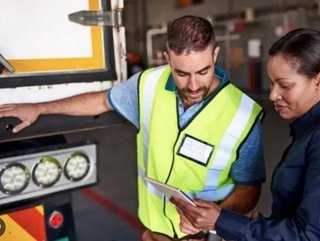 Logistics global news roundup.
IATA to launch new cargo data standard; LA, Long Beach & Shanghai ports in net zero drive; Food waste in supply chain 'keeping prices high'
LA, Long Beach & Shanghai ports in net zero drive
The Ports of Los Angeles, Long Beach, and Shanghai have outlined plans for a green shipping corridor, designed to speed emissions reductions on the Pacific Ocean.
Port Technology reports that the ports see the proposal as a move towards zero-carbon-emission ships, and that the scheme will highlight cutting-edge decarbonisation technology and management best-practises to improve efficiency.
The partners plan to deploy reduced-carbon-capable ships in the corridor by 2025, working towards the world's first zero lifecycle carbon emission containerships by 2030.
Gene Seroka, Executive Director of the Port of Los Angeles, said: "This trans-Pacific green corridor will be a model for the global cooperation needed to accelerate change throughout the maritime industry. Reducing emissions in this corridor will yield substantial reductions.
"Most of the emissions associated with moving cargo by ship occur in the mid-ocean part of the journey between ports. This corridor will help reduce mid-ocean emissions while continuing the work we have done to cut emissions within our ports."
Mario Cordero, Port of Long Beach CEO, said: "The new and innovative vessel technologies, increased availability of sustainable fuels and better practices created through this green corridor will impact society's transition to a cleaner future far beyond the areas served by our ports."
Food waste in supply chain 'keeping prices high'
A new study claims the food & beverage supply chain is to blame for food prices not falling in line with cost inflation.
The study is published by FlockDirect, a freight shipping service that combines multiple shipments into shared truckloads.
It surveyed 200 food & beverage shippers and found that nearly half of them have had to throw away entire shipments due to delays, while 89% report delays had a negative effect on 2022 sales.
Damage and loss cost the average food & beverage shipper more than $6 million annually in 2022, it says.
Most (77%) of respondents say transportation costs are a driving force behind changes to product pricing.
Waste (53%) followed closely, with shippers having to bake in the extra cost for wasted goods.
IATA to launch new cargo data standard
The International Air Transport Association (IATA) has launched a strategic partnerships program to combine different areas of its digital cargo offering.
IATA, the trade association of the world's airlines, says the initiative will create a single record view of a shipment.
The ONE Record standard defines a common data model for the data shared via standardised and secure web API.
IATA says it is based on "mature but progressive data sharing technologies that are well aligned with the best practices used by leading airlines". This, it adds, makes it "directly accessible to IT teams and service providers".
IATA's vision is for an end-to-end digital logistics and transport supply chain "where data is easily and transparently exchanged in a digital ecosystem of air cargo stakeholders, communities, and data platforms".
An IATA spokesperson said: "ONE Record will unlock the possibilities of a full digital air cargo industry and create opportunities for new value-added services and business models."