Global logistics news round-up for road, rail and sea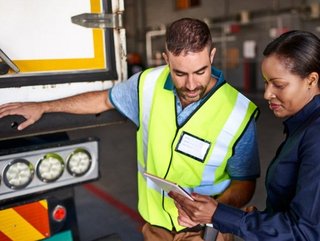 FedEx Express offers new route; shipping carrier Q1 profits hit US$44bn; Etihad Cargo ups capacity to Asia & Europe; WCS launches ports consultancy
FedEx Express unveils new route between Asia & Europe
FedEx Express has announced a new route that will provide improved connectivity and service reliability between Europe and Asia, including China, Japan and Singapore.
The new flight route connects Beijing to the FedEx Hub in Paris for the first time, with ten connections per week via Osaka, Japan.
This route also provides a one-day-a-week direct connection between Paris and Singapore, the EU's second-largest commercial partner in the ASEAN region.
Trade between Asia and Europe accounts for about half of the world's commerce, with 2021 seeing trade between China and Europe alone growing to US$800bn.
"As one of the most important trade lanes in the world, Asia-Europe is where mega-economies will converge in the coming years," said FedEx AMEA President Kawal Preet. "Addressing capacity demand is critical. This will help importers and exporters on both sides build more nimble supply chains and give them better access to new markets."

Shipping carriers see Q1 profits of US$44 billion
Research analyst Sea Intelligence has revealed that the combined operating profit of global shipping carriers was US $43.9bn in Q1 2022. Skyrocketing freight rates and ongoing supply problems are behind the new figures, which see the shipping lines doubling annual profits.
All carriers have more than doubled their yearly operating profit, and most have also doubled their earnings before interest, taxes, depreciation (EBIT), while EBIT levels are higher than the combined Q1s for the past 12 years.
Etihad Cargo to provide extra capacity to Asia, Africa & Europe
Etihad Cargo to provide addiotnal capacity to key destinations in the summer months across Asia, Africa and Europe. From July, Etihad Cargo will benefit from additional direct passenger flights to London Heathrow, Bangkok, Dublin, Singapore and Kuala Lumpur.
There will also be more weekly flights to Barcelona, Brussels, Johannesburg, Madrid, Tokyo and Vienna.
"This will introduce additional belly capacity across key routes for Etihad Cargo's customers," said Martin Drew, Senior VP Global Sales & Cargo, Etihad Aviation Group.
UK logistics sector in government-backed recruitment drive
The UK logistics industry has launched a major recruitment campaign called Generation Logistics, in a move to address recruitment and staff retention issues.
The campaign is a joint effort between the Chartered Institute of Logistics and Transport, Logistics UK and the Department for Transport.
CILT Chief Executive Sharon Kindleysides said: "Generation Logistics brings together operational logistics organisations, the government and trade bodies to create and support a campaign that will raise the positive profile of the sector and inform and attract the resources and talent we need to meet future demands that will be placed on us.
"The logistics sector has been recognised as critical infrastructure over recent years and Generation Logistics will highlight the huge range of roles and career development opportunities that are available at all levels and across all modes and activities."
World Crane Services launches ports consultancy service
Engineering and inspection-service provider World Crane Services has launched WCS Consultancy, to offer tailored health and safety services to ports and terminals.
WCS says the service move is in response to terminal operators, port developers and authorities and government agencies "being faced with ever-developing challenges".
WCS Consultancy will offer services including operational support, training, project management and engineering services.
Its aim is to drive customer profitability and operational excellence through efficiency improvement and skills development.
WCS COO Ayman Eldawi said: "Whether to an already operating terminal or a development project, we aim to give invaluable unbiased opinions, ensuring clarity on the potential and risks of any decision or direction."