Global land, sea and air logistics news round-up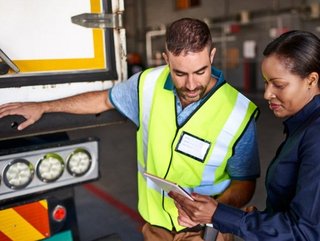 Global logistics IoT spend 'will top $32bn by 2032'; UN $10mn grant for explosion-hit Port of Beirut; Costa Rica ransomware attack causes ports chaos
Global logistics IoT spend 'will top $32bn by 2032'
Global spend on Internet of Things (IoT) technology by the logistics industry will top US$114bn by 2032, a report from leading business research organisation Future Market Insights (FMI) predicts.
The global IoT spend was an estimated $35.2bn in 2021, and is projected to hit$ 39.6bn by the end of 2022.
The FMI report says that with the ever-increasing volume of domestic and foreign trade, industries are investing in advanced logistics solutions to reduce downtime and ensure safe and fast delivery of goods and services.
IoT allows logistics management to be driven by data from sensors, resulting in improved planning and budgeting through real-time delivery and inventory monitoring.
Key takeaways from the report include:
The global IoT spend by the logistics industry is expected to expand nearly by a factor of three until 2032
IoT logistics hardware spend will expand by 11% by 2032.
The US market is projected to grow by 11%, India by 13%, and the Uk by 12% over the forecast period.
UN $10mn grant for explosion-hit Port of Beirut
The UN is giving a US$10mn grant to help Lebanon reconstruct the port of Beirut following the devastating explosion there in 2020.
More than 100 people died and 4,000 were injured following the explosion in Beirut on 4 August 2020, after a warehouse containing 2,750 tonnes of ammonium nitrate caught fire.
The explosion left Lebanon without its main trade gateway and deprived shippers of a major Mediterranean and Middle East trade hub.
The Beirut container terminal resumed operations on 13 August 2021, as shipping lines returned to port.
Earlier this year, CMA Terminals was chosen to manage, operate, and maintain the Port of Beirut's container terminal.
Costa Rica ransomware attack causes ports chaos
Ransomware cyberattacks on Costa Rican institutions have seen the shipping industry scramble to put emergency measures in place, as imports and exports have been heavily affected.
Several Costa Rican government agencies – including the Finance Ministry – have been severely impacted by the attack by a Russian cybercriminal gang in mid-April.
The country's imports and exports tax collection system has been taken down, spreading chaos. In the wake of this, Danish shipping giant Maersk has announced new procedures for customs clearance at the port, with the company applying a transportation fee of $107 per container.
A new report from maritime cybersecurity company CyberOwl revealed that shipowners pay around $3.1 million on average per ransom attack.
UK lorry driver shortage 'chronic but improving'
The UK's heavy goods vehicle (HGV) driver shortage remains chronic, according to the business group Logistics UK - although it added that the number of drivers in work is not falling as significantly.
The business group is cautiously optimistic that initiatives introduced both by the UK government and industry in late-2021 and into 2022 are starting to yield results.
Measure include increased wages, drivers' skills bootcamps and faster driver testing, with
March 2022 seeing a record 10,481 HGV driver tests undertaken, with a 60% pass rate.
"Government and industry have worked hard to address the key issues that have affected the recruitment of HGV drivers," said Logistics UK Policy Deputy Director Sarah Watkins. "Such a large increase in the number of HGV tests taken is testament to the work being done to address the problem."
AShe added: "Attracting and retaining new recruits and existing HGV drivers in the sector remains a critical priority for the logistics industry."
UK industry body calls for government supply taskforce
Industry body Make UK has called on the government to establish a cross-industry taskforce to mitigate the "disruptive cocktail" of supply chain issues.
Make UK said ​​an action plan was needed to support industries that have been hit by successive years of shortages and soaring costs.
A Make UK spokesperson said the taskforce should begin "supply chain mapping exercises" to establish the extent of the UK's domestic capabilities, and "to understand opportunities available to supply chains".
The spokesperson added: "We need a ready-made Plan B, C and D for when it all goes wrong again, because we know it will."