Global air, road & rail logistics news roundup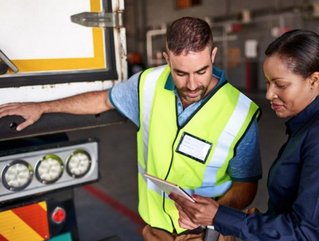 Global logistics news roundup for week beginning May 15.
DHL Global forwarding improves customer portal; Hermes and Awery combine on airlines SaaS; Logistics property giant CTP expands German-Poland markets
Logistics property giant expands German-Poland markets
Europe's largest logistics-properties company CTP is to invest €600 million on growing its warehouse portfolio in Germany and Poland.
The move, which will see €300 million invested in each country, forms part of CTP's wider strategy to double the size of its pan-European network of business parks by the end of the decade.
CTP has secured two new sites in Germany, and in Poland is planning a pipeline of 11 strategic sites comprising over 1 million square-metres.
CTP CEO Remon Vos said: "We see huge potential for further growth in the industrial and logistics markets in Germany and Poland. The rise in nearshoring, growth in ecommerce, as well as key real estate market dynamics, continue to drive demand for best in class solutions."
DHL Global forwarding improves customer portal
DHL Global Forwarding has improved its digital customer portal to help customers enhance their logistics' performance, resilience, and sustainability.
Since its launch in 2020, the number of customers managing their logistics and transportation needs with myDHLi grew to over 16,000. The portal is now more convenient and efficient, says the company.
Tim Scharwath, CEO DHL Global Forwarding, Freight, says: "We are living in uncertain times, where our customers are facing different challenges in their transportation needs.
"Our role as a logistics provider is to manage these uncertainties and complexities and help our customers to maximise their performance, resilience, and sustainability in logistics."
First US Midwest-Mexico intermodal route opens
Canadian Pacific Kansas City (CPKC) has launched an intermodal service between the US Midwest and Mexico, reports Port Technology.
The Mexico Midwest Express (MMX) are the only dedicated intermodal trains operating on this route, and now link markets in Chicago, Kansas City and Texas markets with Monterrey and San Luis Potosi.
The trains offer third-day service to and from Laredo, fourth-day service to and from Monterrey, and 4.5-day service to and from San Luis Potosi.
MMX provides a total transit time of 98 hours from Chicago to San Luis Potosi, a day faster than the nearest competitor, say CPKC.
CPKC hopes the service will make its intermodal transit times competitive with haulage options.
Converting trucks to rail also reduces emissions and makes highways safer, says CPKC.
Hermes and Awery combine on airlines SaaS
Hermes Logistics Technologies (HLT) and Awery Aviation Software (Awery) have launched a SaaS solution for airlines, Air Cargo Week reports.
The platform, called h2A, is the only solution to manage all processes across shipment lifecycles, from warehousing to flight management and commercial activities, as well as all HR and business processes.
h2A digitises key processes across flight scheduling, fleet management, track and trace, imports and exports, ULD control, and invoicing and accounts, whilst offering flexibility to suit the specific needs of its users. say the companies.
HLT CEO Yuval Baruch said: "We believe that collaboration between tech partners offering best-of-breed solutions is key to truly optimising air cargo management."
Vitaly Smilianets, Awery CEO, said: "This partnership responds to an industry need to synchronise disparate workflows, something that can only be achieved through integration and digitalisation.
"This will enable greater process control and simplify operations for airlines, who can find everything they need in one place."