GFS: operating a multinational e-commerce business
By Bobbie Ttooulis, Executive Director, GFS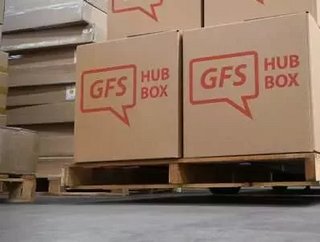 Bobbie Ttooulis, Executive Director, Global Freight Solutions (GFS), discusses the importance of a global network in e-commerce...
E-commerce allows businesses to expand beyond their physical stores and across borders so that they can sell anywhere, at any time. Reaching customers, no matter where they live offers access to larger markets and bigger profits. However, selling internationally comes with its own operational considerations, especially when it comes to delivery and returns. Customer expectations are high for seamless and hassle-free delivery and return process, so ensuring your operations are up for the task is of the utmost importance to continue to grow. With the current pandemic shining the spotlight on e-commerce and online sales up +23.8% Year-on-Year (YoY) in April, international selling through e-commerce is a big opportunity.
Importance of Delivery and Returns in a Cross-Border Ecommerce Business
Delivery and returns are important to customers, and well-executed delivery can drive growth, attract customers and retain them. IMRG's recent survey into home delivery found that 60% of consumers will buy again from a retailer if they were satisfied with the delivery. Returns are equally important, with 78% of consumers consider the quality of a returns service when choosing where to shop. 
When selling across borders, it's important to consider the paperwork and fees that need to be covered, so the delivery makes it through customs and avoid long delivery times. Transparency of any additional costs that customers may need to pay and to inform customers of any delays as soon as they happen all help provide a positive delivery experience. Customers also prefer a fully trackable delivery process so they can see where their parcel is on the journey. Transparency like this also cuts down on complaints and queries from customers, taking some of the pressure of your teams.
Retailers often focus too much on offering fast and free delivery to compete with global players like Amazon. However, we know that operationally, free delivery is a myth, and operational costs can really hurt the business bottom line. Luckily, the idea that customers want fast and free is also a myth. In fact, customers want a wide breadth of choice to choose the most convenient time and location for delivery. 45% of customers will abandon a purchase if there is a lack of convenient delivery options, so offering a choice of a particular time, day, or click and collect locations with different price points makes a difference to the purchase decision. Customers also want a simple and easy returns process should there be an issue with the item, proving that retailers shouldn't just focus on the outbound delivery service. Just as choice and convenience are important for delivery, customers control over the process to be able to pick and choose the most convenient way to return their parcel.
Satisfying Customer Expectations and Need For Operational Efficiency
They are offering all these different delivery options, especially when selling across borders, does pose a challenging task for operations. One carrier can't provide the kind of options you need, as well as sometimes being limited by countries. When it comes to operational cost, one carrier might be cheaper in one country, but more expensive than others in another country. For this reason, working with multiple carriers is essential for running a cross-border business and offering customers the experience they expect. However, working with numerous carriers does come with its own challenges. Retailers have to manage the contracts and costs of different carriers and compare them across services and countries to ensure they are getting the best deal. Working with multiple carriers also means carrier-specific tech integrations to ensure a smooth process which puts pressure on IT teams as well as the warehouses. Also, the warehouse has to manage different carrier pick-ups that can be a logistical nightmare.  
We know that working with multiple carriers is the right approach, but how can businesses achieve this without the operational headache? Working with a multi-carrier global partner like gives you access to all the carriers and competitive rates, without having to manage the relationships and contracts. It also means one delivery pick-up rather than dealing with multiple trucks driving up to your warehouses. All this, and just that allows you to offer different delivery options, full transparency on duties and taxes, track and trace, and a customer service team to deal with enquiries. It gives your operations the chance to offer a great customer experience, and still run seamlessly. 
As delivery and returns are so important to customers, a seamless delivery experience is important for maintaining and growing a cross-border e-commerce business. Not every retailer will have the same resources, which is why you need to think about your capacity, customers, and strategy to ensure you have the right combination of technology and expertise to get it right. By taking the time to invest in your delivery strategy, you can ensure you can get the customer experience right, without putting unneeded pressure on your operations.
*Source: IMRG UK Consumer Home Delivery Review 2019/20
By Bobbie Ttooulis, Executive Director, Global Freight Solutions (GF