GEMS, U-Log officially join forces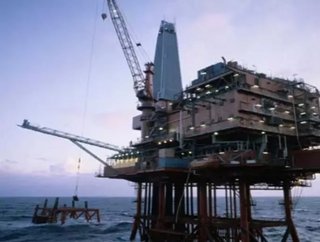 Written BY: k.scarpati GAC Energy & Marine Services LLC (GEMS) and Ultramar Logistics (U-LOG) have joined forces to offer integrated logistics solu...
Written BY: k.scarpati
GAC Energy & Marine Services LLC (GEMS) and Ultramar Logistics (U-LOG) have joined forces to offer integrated logistics solutions to the oil & gas and mining sectors. This mutual collaboration expands the existing GAC agreement with Ultramar Logistics to include GEMS, providing professional services to a fast-growing sector across Mexico and South America.
"Our cooperation represents the right combination to provide a total logistics solutions for the oil, gas and mining industry in South America," Carlos Arrieta, President of GEMS, said. "Ultramar Logistics is a leading service provider for the energy sector from ports to sites across Latin America.
"Their local expertise, coupled with GAC's global network and the extensive GEMS portfolio of services, will provide great beneficial support for the industry, both regionally and beyond."
The South American oil & gas and mining sectors are set to attract considerable international investments, with World Bank and IMW estimating spending over $22 billion over the next five years.
Carlos Baez, Regional CEO of U-LOG, says the new partnership with GAC is a natural development, as the two companies had been working together for the last seven years.
"As the international logistics arm of the Ultramar Group, we deliver quality logistics solutions customized to the specific demands of the industry and integrated into the customer's value chain," Baez said. "With this partnership, GEMS and U-LOG will provide clients with a uniquely flexible and efficient service to meet all their international transport and logistics needs in Latin America, and throughout GAC's existing global network."
SEE OTHER TOP STORIES IN THE WDM CONTENT NETWORK
What the communication supply chain means for your business
Wal-Mart warehouse contractor sued for wage theft
UPS makes it easier to return goods
Check out the latest issue of Supply Chain Digital!
The GAC-Ultramar Network was formed in 2004, combining GAC's worldwide experience and resources with Ultramar Network's local expertise to provide tailor-made port and hub services to Principals with ships calling at ports throughout South America.
GEMS was established in 2010 in Houston to offer a wide-range of services for the oil & gas and mining sectors, including: in-house case packing; international or domestic air & ocean freight management; and charter & project service. Its facilities provide 65,000 square feet of covered warehousing space and 45,000 square feet of open air storage and use the latest IT systems for track & trace and reporting management of all its operations.
About the GAC Group
GAC is a global provider of shipping, logistics and marine services. These services are constantly being refined and integrated to serve our customers' increasing need for competitive solutions. Emphasizing trust, reliability and a strong human touch, GAC has been building its reputation in its chosen markets since 1956.
Headquartered in Dubai, GAC employs over 9,000 people in more than 300 offices worldwide. For more information, visit www.gac.com (www.gac.com).
Edited by Kevin Scarpati