GEFCO: providing leading 3PL solutions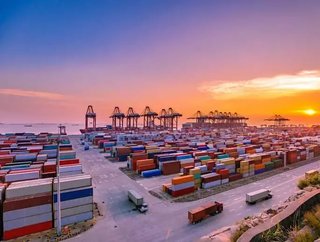 Following GEFCO's partnership with ArtiShock to develop a new augmented reality (AR) application, Supply Chain Digital takes a closer look at the comp...
Following GEFCO's partnership with ArtiShock to develop a new augmented reality (AR) application, Supply Chain Digital takes a closer look at the company.
Considered one of the leading 3PL solutions providers in the UK, GEFCO offers fully integrated operational planning and a truly global, multimodal network. The firm serves over 10 industrial sectors and designs smart, flexible supply chain solutions to tailor its service to specific customer demands.
GEFCO has daily FTL/LTL movements to and from Europe and possesses three innovative sequencing warehousing facilities based around the UK. The company splits its freight solutions into four key areas: road, rail, ocean and air.
Road freight:
Offering one of the widest integrated networks covering Western Europe, Eastern Europe, North Africa, Middle East and Latin America, GEFCO provides four solutions to serve its customers. These are: Groupage, Palletized groupage, LTL and FTL.
Rail freight:
The firm provides eco-friendly competitive rail solutions which provides access to the main strategic rail routes between Europe, China and Russia. GEFCO transports over 900,000 new vehicles every year with its 4,000 railcar wagons fleet. GEFCO offers conventional transport through door-to-door via train, with or without transhipment, as well as alternatively offering combined transport through loading goods on an Intermodal Transport Unit.
Ocean freight:
GEFCO has six methods to deliver optimised ocean freight solutions. It offers Ocean LCL, Ocean FCL, Ocean Project Cargo, Ocean Thermosensitive, RO-RO solutions and Multimodal solutions.
Air freight:
GEFCO offers six key ways to meet businesses' needs. These are: Air Economy, Air Premium, Air Time Critical, Air Charter, Air Thermosensitive and Multimodal solutions.
SEE ALSO:
GEFCO's partnership with ArtiShock will see the AR application, called GEFCO Enterprise AR, utilised by the firm's Freight Forwarding division to increase quality control and boost productivity in the cold chain packing process. Leveraged through the Microsoft HoloLens headset, the software allows GEFCO's employees to interact with spatial digital information  "The packaging process is absolutely vital for GEFCO's Freight Forwarding division, especially for the critical medicines that we distribute all over the world on behalf of our customers by air,"  commented Karin van den Brekel, Global Lead Life Sciences & Healthcare, GEFCO. "This requires special packaging with instructions that must be followed stringently to ensure product integrity is maintained.
"GEFCO Enterprise AR will be instrumental to increase productivity for this process, minimise errors and enhance our training processes. We look forward to exploring future use cases for the product and continuing our strong relationship with Artishock."
Leader in industrial sectors
70 years of experience in all industry sectors 
No.1 in Europe for automotive logistics
Top 10 global supply chain partners in the world
€4.6bn ($5.1bn) turnover in 2018
Global, cross-sector coverage  
Over 300 locations worldwide 
Seven global gateways 
Five continents 
A powerhouse of diversity and experience  
15,000 employees  
90 nationalities  
Presence in 47 countries 
For more information on all topics for Procurement, Supply Chain & Logistics - please take a look at the latest edition of Supply Chain Digital magazine.