GAP shores up customer loyalty, as supply hits sales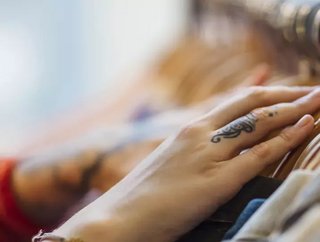 Supply chain problems see Gap sales fall, but the fashion retailer invests in air freight to secure Christmas supply and protect brand loyalty
Fashion brand Gap is the latest clothing company to see supply problems hit sales. Its net sales for Q3 fell by 10 per cent compared with the 2019 figure, with permanent store closures contributing to the decline. 
Similar figures were returned by rival clothing brand, Banana Republic, which saw net sales fall by 18 per cent on the 2019 figure, with store closures resulting in an estimated 10 per cent sales decline.
Gap - which includes clothing brands Old Navy and Athleta - has reduced its full-year financial outlook in line with the supply chain difficulties it continues to face.
Supply chain headwinds affected sales
The company's CEO Sonia Syngal says that although Gap entered Q3 with growing momentum, "acute supply chain headwinds affected our ability to fully meet strong customer demand". 
She added that it succeeded in limiting the ill-effects of supply problems by investing in air freight to service customer demand, and prevent brand loyalty from being eroded.
Its move to shore-up customer loyalty in this way is precisely the kind of strategy that management consultants McKinsey recommended only this week, in its US Holiday Shopping Report 2021.
McKinsey said supply problems are having a profound effect on brand loyalty and customer behaviour, with product availability now the single most important purchasing factor.
Availability now drives customer loyalty 
"Consumers won't hesitate to shop elsewhere if they can't find the products they seek, so fulfillment is critical," McKinsey says. It also advised retailers to remedy supply chain problems "with short-term fixes and long-term planning", exactly as Gap has done. 
Fashion retailers across the board are experiencing similar problems.
Speaking to Vogue Business, Nikki Baird - retail innovation VP at retail tech firm Aptos - said: "Everyone is telling the same story: 'We can't get products'."
In the US, booming consumer demand has put pressure on port and warehouse capacity, while labour shortages have meant fewer drivers on the road and fewer products being delivered in a timely fashion. 
According to a recent National Retail Federation report, journeys that previously took 25 days are taking up to 60. And 70 per cent of respondents said they have had to add two to three weeks to their supply chain timetables.
Retailers facing record-high freight costs
Ocean freight prices have also hit record highs, reports Flexport, a US-based freight forwarding and customs brokerage company. Flexport says that in July 2019 shipping a 40-foot container from Asia to the US West Coast cost between $1,600 and $2,100, but that now it is between $21,000 and $23,000. 
"The margin of increases in the past 18 months is pretty much unheard of," Jefferies equity analyst Kathryn Parker told Vogue Business, adding that higher shipping costs have prompted retailers to delay orders and run down inventory, in the hope that prices will normalise.
But Jefferies was speaking back in September, and now we are in late November. With Christmas closing fast in the rear-view mirror, it seems businesses such as Gap are taking the exact opposite approach, by paying through the nose to build inventory, in order to protect that most fragile of things: brand loyalty.