Freightliner have developed a new in-cab training system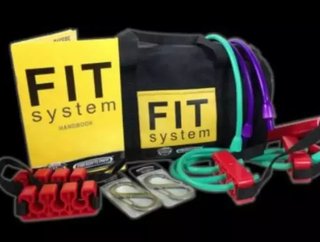 Freightliner Trucks have unveiled the first-ever OEM designed and integrated in-cab exercise and flexibility system. The Freightliner In-Cab Training...
Freightliner Trucks have unveiled the first-ever OEM designed and integrated in-cab exercise and flexibility system. The Freightliner In-Cab Training (FIT) System provides drivers with full body strength-and-conditioning workouts in the comfort of their own cabs. 
Developed in collaboration with Rolling Strong™ – a leader in driver wellness programs – the FIT System provides a simple and convenient exercise solution that encourages physical activity. 

The FIT System features a triple-grip handle, which enables users to interchange three bands to change resistance levels. The system uses existing seat tether and bunk restraint mounting points for installing custom brackets, which makes the system easy to attach and use.
Recent studies by The Journal of the American Dietetic Association, Daimler Trucks North America and the National Institute for Occupational Safety and Health revealed that approximately 90 percent of truck drivers in the United States are overweight or obese, and many also suffer from chronic health conditions such as high blood pressure, diabetes and sleep apnea. 

"There are several barriers that make it difficult for truck drivers to maintain a healthy lifestyle, from irregular work hours, eating on the road and sitting for extended periods of time," said Dr. Josef Loczi, manager, engineering strategy and market intelligence for Daimler Trucks North America. "The FIT System makes it easy for drivers to be proactive about their well-being." 

Cross-functional teams from Daimler Trucks North America and Rolling Strong worked together to develop and extensively test the FIT System. The teams added new options and refinements based on the feedback from truck drivers who put the system to use. 

"The initial response we received was overwhelming," said Loczi. "The drivers who tested it appreciated the simplicity and effectiveness of the system."  

"Healthy drivers are generally safer, more economical drivers, and the FIT System underscores our overall commitment to healthy trucking," said Mary Aufdemberg, director of product marketing for Freightliner Trucks. "Freightliner Trucks is dedicated to providing the trucking industry with products conducive to a healthy lifestyle for its most valuable asset – the driver." 

Truck drivers also have access to health, wellness and nutrition information, as well as a personal trainer, via the FIT Channel on www.RollingStrong.com and through blogs, videos and forums located on the Freightliner Trucks online community www.TeamRunSmart.com. The trainer helps keep drivers motivated, and provides new exercises that can be incorporated into fitness routines. 

The system is available as a factory-installed option in all Freightliner Cascadia and Coronado® sleeper cab models and for retro-fitting in Century Class® and Columbia® sleepers.
For more information on maintaining a healthy lifestyle, go to www.TeamRunSmart.com.