First Chinese ship has crossed the Arctic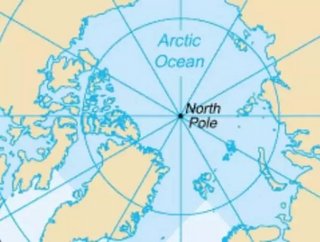 China sent its first ship across the Arctic Ocean this week, after a record thaw has opened possible new trade routes. The icebreaker Xuelong (Snow Dr...
China sent it's first ship across the Arctic Ocean this week, after a record thaw has opened possible new trade routes.
The icebreaker Xuelong (Snow Dragon) arrived in Iceland this week, after sailing the northern route along the coast of Russia.
China has shown a growing interest in the arctic, which is rich in oil and gas. A widespread thaw across the region has also opened up the possibility of creating a commercial shipping route between the North Atlantic and Pacific Oceans.
Expedition leader Huigen Yang, head of the Polar Research Institute of China, said he had expected a lot more ice along the route at this time of year than the vessel encountered.
"To our astonishment ... most part of the Northern Sea Route is open," he told Reuters TV, adding that Beijing was interested in the "monumental change" in the polar environment caused by climate change.
Sea ice floating on the Arctic Ocean is on track to beat a record low set in 2007, which threatens the hunting lifestyles of wildlife such as polar bears and seals.
SEE RELATED STORIES FROM THE WDM CONTENT NETWORK:
A measurement of arctic sea ice on August 13th fell to 1.97 million square miles, according to the US National Snow and Ice Data Center – equalling an area smaller than the whole of Brazil. Sea ice tends to reach it's smallest in September, before expanding as winter approaches.
China, the world's second biggest economy, is now the top polluter in the world, emitting more CO² than the US, Russia and the EU.
Jan Gunnar Winther, director of the Norwegian Polar Institute, spoke to Reuters, claiming that: "China's interest is a mix of business, science and geo-politics."
Winther said that research into climate change in the Arctic was also relevant to China's understanding of weather patterns that could affect its farmers.
A number of Chinese companies, such as Hyundai, could be provided with the opportunity to supply equipment to aid drilling for oil. The country has applied to become an observer at the Arctic Council, which comprises of the US, Russia, Canada, Sweden, Finland, Norway, Denmark and Iceland.