FedEx voted #10 Most Admired Company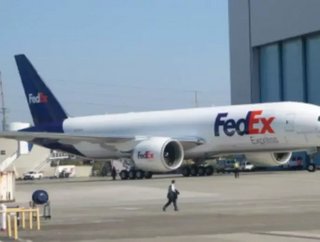 FedEx has been voted amongst the top ten most admired companies in the world, according to a survey by FORTUNE magazine. The annual "Worlds Most...
FedEx has been voted amongst the top ten most admired companies in the world, according to a survey by FORTUNE magazine.
The annual "World's Most Admired Companies" report listed FedEx as the #10 ranked company.  The survey measures nine attributes related to financial performance and corporate reputation.
"As we begin 40 years of operations, we are honored to be included on the FORTUNE Most Admired Companies List," said Frederick W. Smith, chairman, president and chief executive officer, FedEx Corp.  "The recognition is a testament to the service culture of FedEx and our 300,000 team members who go above and beyond for our customers every day."
Since 2001, FedEx has ranked among the top 20 in the FORTUNE Most Admired Companies list. FedEx also earned accolades for its reputation and culture among numerous regional rankings throughout the world. 
Most recently, FedEx was named to FORTUNE magazine's 2013 list of the "100 Best Companies to Work For" in the United States, and has made the list 11 of the past 14 years.  In November of 2012, the Great Place to Work Institute named FedEx Express as one of the top ten global companies to work for in its ranking of the World's Best Multinational Workplaces for the second year in a row.  FedEx was selected for the recognition from among the 1,800 companies that were listed on Great Place to Work® country best company's lists.
Survey Methodology
The FORTUNE/Hay Group study compiles its data from approximately 1,400 companies: the Fortune 1,000 (the 1,000 largest U.S. companies ranked by revenue) and non-U.S. companies in Fortune's Global 500 database with revenue of $10 billion or more.  Hay then selected the 15 largest for each international industry and the 10 largest for each U.S. industry, surveying a total of 687 companies from 30 countries.  To create the 57 industry lists, Hay asked executives, directors, and analysts to rate companies in their industry on nine criteria, from investment value to social responsibility. A company's score must rank in the top half of its industry survey to be listed.
To arrive at the top 50 Most Admired Companies overall, the Hay Group asked 3,800 respondents to select the 10 companies they admired most. They chose from a list made up of the companies that ranked in the top 25% in last year's survey, plus those that finished in the top 20% of their industry.  Anyone could vote for any company in any industry.