FedEx transport giant pandas to France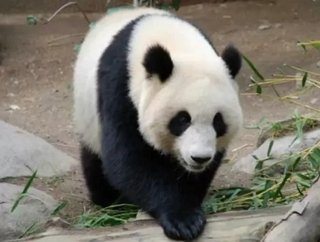 The FedEx Panda Supply Chain is at it again. This time, the popular mammals are visiting a European country their kind hasnt seen in a decade. FedEx Ex...
The FedEx Panda Supply Chain is at it again. This time, the popular mammals are visiting a European country their kind hasn't seen in a decade.
FedEx Express, one of the world's largest express transportation companies, announced the safe arrival of two three-year-old giant pandas Huan Huan and Yuan Zi from the Chengdu Research Base of Giant Panda Breeding in China to Paris Charles de Gaulle International Airport in France.
Working in conjunction with ZooParc de Beauval, the specially-chartered Boeing 777F flight known as the "FedEx Panda Express" landed in Paris on Sunday at 12 p.m. local time. The arrival of these Chinese ambassadors marks the first time in 10 years that giant pandas will reside in France.
GIANT PANDAS ARRIVE IN FRANCE
The non-stop flight was chartered especially for the VIPs—Very Important Pandas—and the pair travelled in custom-built enclosures provided by FedEx Express. While in flight, Huan Huan and Yuan Zi spent the journey snoozing and eating bamboo. They were accompanied by a Chinese veterinarian and animal handler as well as the managing director from ZooParc de Beauval to look after their needs throughout the journey.
FedEx Express provided logistical services for the transportation, providing an expert team to ensure the rare animals' safety. During the flight, the pandas were in the safe hands of seasoned pilots Captain Paul Cassel, Captain Tom Jenkins and Captain John Hunt, who all have extensive experience in transporting some of the world's most precious cargo, ranging from white rhinos to penguins.   
The pandas continued their journey in FedEx Express vehicles to their new home at ZooParc de Beauval. French authorities were also on hand to ensure a smooth ride. Upon arrival, the pandas will reside together in the zoo's new magnificent Chinese area in a specially-built giant panda enclosure.
SEE OTHER TOP STORIES IN THE SUPPLY CHAIN DIGITAL CONTENT NETWORK
FedEx projects record-breaking day
January's issue of Supply Chain Digital is here!
Classed amongst the 15 most beautiful zoos in the world and home to the largest collection of animals in France (4,600 animals), the ZooParc de Beauval is heavily involved in the protection of endangered species, hosting rare and unique animals in France. The zoo is well known for the quality of its facilities and also for its high number of births (approximately 350 each year), which is a sign of hope for species threatened with extinction in the wild.
The successful journey marks the second time in as many months that the FedEx supply chain has been called upon to transport pandas from China to Europe. Early in December, 8-year-old female Tian Tian and 8-year-old male Yang Guang arrived in Scotland from Chengdu's Panda Base.
When both of those pandas touched down at Edinburgh International Airport, it marked the first time in 17 years that the mammals had set foot in the UK.
GIANT PANDAS COMPLETE THEIR JOURNEY TO SCOTLAND
Classed as "endangered" by the IUCN (International Union for the Conservation of Nature) red list of threatened species, the giant panda is a universal symbol for the conservation of endangered species. The giant pandas will represent a very important flagship for Beauval, as it will not only attract many visitors, but it will be a living message and proof of wildlife protection.
FedEx Express Transports Many Unusual Shipments
This isn't the first time that FedEx Express has transported rare or unusual cargo. In February of 2010, FedEx Express made the trip back to China, transporting Tai Shan, a male panda born at the National Zoo in Washington D.C., and Mei Lan, a female panda born in Atlanta, back to China. 
Back in 2000, the FedEx Panda Express had transported Tai Shan's parents from China to Washington D.C.'s National Zoo.
Other unusual international cargo transported by FedEx includes a windmill from Denmark, the Ryder Cup and a vintage Jaguar Le Mans car worth more than £1 million.