FedEx launches new surcharges on US domestic packages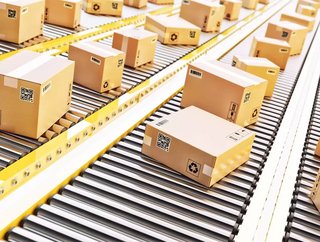 FedEx has confirmed new surcharges on US domestic SmartPost, Express and Ground packages will begin today (8 June...
The Residential Ground and Express surcharges, which are 30 cents per package, applies to shippers with a total volume across the two services of over 40,000 parcels weekly or which ship 120% of the weekly volume average from a February baseline.

Large or oversized parcels defined as those over 96 inches in length or 130 in length and girth will be subject to a $30 surcharge.

The move follows UPS's decision to implement similar fees, with small differences. UPS's volume threshold for residential surcharges is 25,000 instead of 40,000, while its small parcel charge is slightly higher at $31.45.

Due to the decision, many shippers will be required to absorb or pass on the extra cost in an already fraught environment, particularly with those experiencing a marked uptick in volume, such as many B2C e-commerce shippers.

The surcharges are thought to be necessary in order to 'continue to provide customers with strong levels of service.'

A FedEx spokesperson said: "As the impact of the virus continues to generate a surge in residential deliveries and has also generated a surge in oversize, hard-to-handle packages, we have experienced increased operating costs across our network."

As a result of the effects of COVID-19, FedEx are busier than ever with more people staying at home. US online shopping orders have risen 116.8% and 83.1% for e-commerce companies and traditional retailers from this period in 2019, according to data from the marketing firm Emarsys and analytics company GoodData.

FedEx had already previously introduced a temporary surcharge on FedEx Express and TNT international shipments beginning on April 6, with the organisation listing COVID-19 as the key disruptor of supply chains and listing it as a squeeze in air cargo capacity. John Haber, CEO of transportation spend consultancy Spend Management Experts, commented earlier in 2020 that larger FedEx customers were set to feel the surcharge's effects more than smaller customers.
For more information on all topics for Procurement, Supply Chain & Logistics - please take a look at the latest edition of Supply Chain Digital magazine.