FEDEX: How to export life science products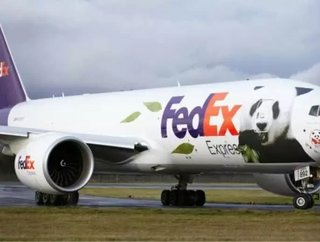 The life science sector in the UK is about to boom. In the first half of 2014, the industry raised more financing (£734m) than in all of 2013 (&po...
The life science sector in the UK is about to boom. In the first half of 2014, the industry raised more financing (£734m) than in all of 2013 (£483m). This makes it Europe's top destination for life science funding, dovetailing seamlessly with the government's aim to make the UK a global hub for the sector. In truth, it is already well on its way and the growth potential for businesses that this cash injection will create is vast.
By its nature, life science is dynamic and experiences constant change as a result of both internal and external factors. The number of life science companies in the UK is rising, but so is demand for their output. Chronic conditions such as obesity and diabetes require more consideration than ever and combined with an ageing population, the "pull" from the domestic market is growing stronger.
But, in an international age, is meeting domestic demand enough? Increased funding will create an environment where UK life science businesses have more opportunities than ever to "push" overseas. Many are already doing so with UK exports accounting for 15 percent of the global total. That's not to say more can't be done, especially in emerging markets and in countries experiencing sustained population growth.
Those seeking to build upon the nation's proud life science heritage stand to gain the most, though transporting across borders and time zones poses new challenges. To help overcome these, we've compiled our top five insights to achieving export success in this industry.
1. The importance of on-time delivery

Ensuring shipments arrive on time is unarguably crucial, but becomes harder to achieve the further they travel. Healthcare supply chains, for example, are often complex and involve multiple waypoints. The key is striking a balance between value and speed. Having the option to pick up the phone and have your products in a customer's hands within two days is invaluable in securing business which might otherwise go elsewhere. The key is flexibility to react to the situation at hand.
2. Ensuring product integrity and supply chain visibility
An absolute must in this industry is the ability to know for certain that critical and sensitive shipments will arrive on time in the exact condition they need to be. You also need to be able to assess if they have been properly stored for the duration of the journey. In recent times, a number of options have become available for this. The FedEx SenseAware® service uses sensor based technology to provide near real-time visibility on shipments in terms of location, temperature, shock, barometric pressure and exposure to light.
3. Regulatory compliance and customs challenges
 
Regulations not only change frequently, but differ from country to country and many nations are not nearly as flexible as the UK aspires to be. The key is to get ahead of the game by understanding the rules and regulations from the get-go. You don't need to become an expert; your logistics provider is an invaluable fountain of knowledge who can advise on potential hurdles and provide strategic advice every step of the way. The best providers will have on-the-ground specialists who know the rules inside out, giving you total peace of mind.
4. Choosing markets

Established or emerging markets, that is the question. Finding the right fit for your products is about more than simply following what everyone else is doing. You could, for example, look to Russia where almost 80 percent of healthcare products are imported, or China where pharmaceutical sales are expected to grow an average 17.7 percent per year until 2017.Tapping into your logistics provider's expertise is again an effective way of researching new markets, and identifying the right opportunities for your business.
5. A responsive supply chain

Sometimes the unexpected happens. When it does, you need the reassurance that the challenge can be overcome without delay. Services, such as FedEx Priority Alert Plus®, can help by offering proactive recovery, dry ice replenishment, gel pack conditioning and access to cold storage. Having these options is particularly useful to companies in the healthcare sector, though can be an asset to any company moving items of a sensitive or perishable nature.
With so much opportunity on the horizon, if you take one piece of advice away from this, it is that these days, you don't have to be a transportation expert, as there are specialists on hand. Working with life science companies is an exciting prospect for logistics providers and we enjoy nothing more than helping them expand whether at home or abroad.
FedEx Express is the world's largest express transportation company, providing fast and reliable delivery to every US address and to more than 220 countries and territories.  FedEx Express uses a global air-and-ground network to speed delivery of time-sensitive shipments, by a definite time and date with a money-back guarantee. With annual revenues of $46 billion, the company has more than 300,000 team members. For more information, visit: http://news.van.fedex.com/