FedEx highlights huge charitable donation in CSR report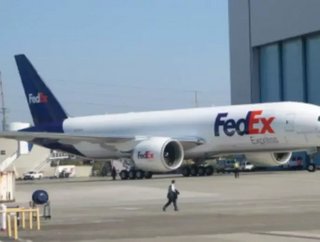 FedEx has released its fifth annualGlobal Citizenship Report, this week, which outlines and evaluates the companys corporate responsibility efforts. Wi...
FedEx has released its fifth annual Global Citizenship Report, this week, which outlines and evaluates the company's corporate responsibility efforts.
With a core focus on the areas of Economics & Access, Environment & Efficiency, Community & Disaster Relief, and People & Workplace, the company highlighted significant savings from its sustainability efforts, along with fuel efficiency achievements and a continued support for disaster relief organizations.
Over the last year, the company has surpassed its fuel efficiency goal, donated more than $46 million to charitable organizations and contributed over $5.5 million to aid efforts during Superstorm Sandy. See below for a detailed breakdown of the report.
Energy Efficiency and new vehicles
Over the last year, the company has surpassed and revised its vehicle efficiency sustainability goal, increasing the fuel efficiency of its vehicle fleet 20 percent by 2013, seven years earlier than its 2020 goal. The company increased the overall size of its alternative-energy vehicle fleet by 18 percent in its fiscal year 2012 alone, with a total of 364 hybrid-electric vehicles and 118 all-electric vehicles.  To date, these vehicles have saved almost 500,000 gallons of fuel and traveled more than 15 million miles. 
During 2012, FedEx Express also introduced seven more Boeing 777 aircraft, which use 18 percent less fuel and provide greater payload capacity than the aircraft they replace. The company currently has 23 Boeing 777s providing service to 25 cities around the world and is on track to have 43 777s in service by 2023, as reported last year.  
The company has partnered with a number of organizations as part of its goal of sourcing 30 percent of its jet fuel from alternative sources by 2030.  The FedEx Express Fuel Sense program, an EarthSmart initiative focused on more efficient aircraft operations, has successfully identified dozens of ways to reduce fuel usage and carbon emissions.
In 2012, the company also expanded its network of solar energy facilities, generating more than 20 GWh of solar electricity and reduced CO2 emissions by an estimated 6,989 metric tons since building its first installation in 2005.
Charitable contributions
FedEx continued its long-standing support for organizations focused on disaster relief, pedestrian and road safety, and environmental sustainability, donating $46 million in direct cash contributions, donated shipping and team member contributions.  Additionally, more than 16,500 team members participated in a wide variety of community service projects throughout the year.
Each year, the company sets aside space and funding for up to four million pounds of disaster relief supplies and equipment. In the days and weeks following Superstorm Sandy in November 2012, FedEx donated $1.5 million and an additional four million pounds of disaster aid on behalf of relief organizations. 
In addition to the extensive resources of the FedEx global transportation network, the company  has a number of social responsibility programmes. Partnering with the United Way to sponsor its annual companywide contribution campaign, FedEx offers team members in the U.S. the opportunity to participate in a payroll-deduction contribution campaign, which is currently in its 37th year. 
Separately, the annual Safe Kids Walk This Way events teaching child pedestrian safety rules drew more than one million student and community participants and nearly 1500 FedEx volunteers in 502 cities.
More information about the accomplishments highlighted here and additional stories about the FedEx commitment to responsible corporate citizenship may be found in the online version of the FedEx 2012 Global Citizenship Update at csr.fedex.com.