In the fast lane: An exclusive interview with DHL Supply Chain UK&I CEO Paul Dyer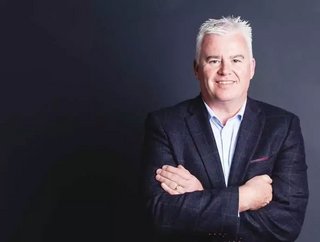 In an exclusive interview with Supply Chain Digital, Paul Dyer, DHL Supply Chain's UK & Ireland CEO, reflects on his first year in the job, the in...
In an exclusive interview with Supply Chain Digital, Paul Dyer, DHL Supply Chain's UK & Ireland CEO, reflects on his first year in the job, the increasing importance of tech and winning contracts in unfamiliar market sectors
In the words of CEO Paul Dyer, DHL Supply Chain's UK & Ireland (UK&I) is a company "in the fast lane of business". This is a statement backed up by statistics: with 45,000 employees spread over more than 400 operating locations and an annual turnover of approximately €4bn ($4.7bn), DHL Supply Chain UK&I is a truly substantial organisation.
Dyer is a relative newcomer to the position, but not to the industry. Having begun his career in logistics some 26 years ago, Dyer previously worked for Ocean Group, which transitioned into Exel and then DHL. Prior to his current role, he held a variety of positions in DHL, including President of its global automotive sector and Managing Director for the European LLP product and UK&I automotive business. Dyer took over in his current role in January 2017 after the retirement of incumbent, Perry Watts.
Over a coffee at Southwark's fashionable working space, The Print Rooms, Dyer reflects on his first year in the hot seat, admitting that the pace of change in the industry is perhaps more rapid than he had first envisaged.
"I think the market is changing faster than I had probably anticipated. So many parts of our customer base are being impacted, probably more strongly and significantly than I originally imagined," he comments. "While I'd been away from the retail space for a few years, I was aware that ecommerce and the power of the consumer was impacting supply chains, but perhaps wasn't aware of the extent.
"As a result, we've put a lot of effort into working with our customer base to understand how their supply chains are changing, and the cost impact that is having. The retail space is very dynamic and is evolving rapidly – as a business we have to respond to that and help our customers navigate that change."
The disruptive and transformational power of technology is being felt right across the business world, particularly the retail logistics and delivery space, which has seen its traditional business model turned on its head through the rise of ecommerce and changing consumer habits.
"In retail, our business in the main was built up through servicing the stores. We built most of our networks looking at what was the most efficient way to get that product to the store for a customer. Today, we are looking at what is the most efficient way to deliver a product to a home," says Dyer.
"Now we speak to customers about how are we going to help them reduce the cost to serve, or the impact of that cost base of single order unit fulfilment through to home delivery. That's a really big challenge and what I would call a transformation – detailing the journey of a product from point A to the end consumer."
In its warehouses, DHL UK&I is already utilising technology to help its employees, specifically the EffiBOT: a fully automated trolley that follows pickers through the warehouse and takes care of most of the physical work. Dyer says the company is already using technology systems to manage huge streams of data that come with processing millions of orders, while it is also looking into potential uses for machine learning.
It is clear from speaking to Dyer that there is a desire and determination to adapt the DHL business, leveraging its healthy market position to expand into untapped markets.
SEE ALSO:
"I want us to be seen in the marketplace as the only true end-to-end supply chain management company," says Dyer. "Not many of our competitors can offer the huge range of services that we can, so that is an ambition we can really aspire to. That means we've got to be amazing at our core business, which is running warehouses and running transportation. But we also have to offer an unrivalled range of services to improve and take forward supply chains. There's a lot going on behind the scenes that I think will show we can do that."
That vision is already paying dividends, with DHL UK&I recently winning a couple of high-profile contracts in what might be considered atypical industry sectors. The first is a contract from easyJet to manage its ground handling operations at London Gatwick Airport, which will see DHL handle over 9mn departing passengers each year.
Explaining the move, Dyer comments: "You might ask why DHL, traditionally a 'trucks and sheds business', is going into ground handling services? Well, it's because our mindset is that we can improve any supply chain, and ultimately in an airport the flow of people and baggage through to a plane is a supply chain. We'll be using around 850 people with a huge amount of knowledge. I think something like that is hugely exciting for us, and just shows that we've got the capability in our organisation to improve and almost do anything."
In this vein, it was announced in November that KFC has appointed DHL and QSL to manage the supply and distribution of food products, packaging and consumables for over 850 restaurants throughout the UK. Key areas of focus for DHL will be reducing logistics-related emissions to net zero over the life of the contract, optimised delivery scheduling to provide a faster turnaround of orders, and greater integrity of food during transportation allowing for even fresher products upon arrival at KFC restaurants.
By Dyer's own admission, it's a space where 3PLs have not traditionally played, instead dominated by wholesalers and distributors, but he maintains that "with a different approach and a different partnership we think we can drive something really positive".
Dyer says the contracts are proof positive that while DHL has to deal with disruption, it can also act as the disruptor, bringing a fresh approach to new market segments.
"We are very much focused on disrupting other industry sectors, but we are also looking at our established markets and looking at how we can do things differently, how we can do things more effectively. I've encouraged that by putting together 25 of our brightest people and tasking them with exploring how we can achieve this. They're based in a start-up environment with access to programmers and a lot of other resources.
"There are not many companies who can take some of their brightest people, invest millions and say: 'You guys need to think about what's going on in our industry; where can you help our customers and our business?' So, we are taking all these challenges really seriously."