Fairtrade certified cocoa Mars Bars hit the shelves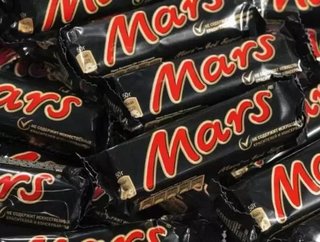 Follow @SamJermy and @SupplyChainD on Twitter. Today marks an important milestone in the MARS® Bars 83 year history as the first bars featuring Fai...
Follow @SamJermy and @SupplyChainD on Twitter.
Today marks an important milestone in the MARS® Bar's 83 year history as the first bars featuring Fairtrade-certified cocoa roll out of the factory and into shops.
After taking MALTESERS® Fairtrade in 2012, Mars Chocolate UK has extended its commitment to sustainable sourcing, to become the first UK company to commit to Fairtrade's new Cocoa Sourcing Program.
RELATED READ: WITNESS helps Mars to maximise capacity and reduce risk 
The Fairtrade Cocoa Program, which was launched in partnership with Mars Chocolate Germany for their TWIX® brand there in 2014, specifically aims to deliver more opportunities for cocoa farmers to sell on Fairtrade terms and connect them with businesses that actively support efforts to improve farmer livelihoods.
As part of this initiative, Mars and Fairtrade are taking an innovative new approach to boost sustainable cocoa production and enhance the livelihoods of cocoa farmers, their families and cocoa-growing communities. Alongside paying Fairtrade Premiums to farmers' organisations, Mars is working in partnership with Fairtrade cocoa co-operatives on the ground in Côte d'Ivoire who are building their own farmer-led projects to improve cocoa yields for the long-term, through measures such as training farmers in the effective use of fertilisers and planting techniques and providing access to improved high yielding and disease resistant crops.
By 2016, the total Fairtrade premiums paid by Mars globally to cocoa cooperatives in West Africa will reach over $2m per year.
Globally, Mars' Sustainable Cocoa Initiative focuses on cocoa science research, transferring technology and agricultural methods to cocoa farmers to increase their productivity and working to promote certified sustainable practices.  In 2009, Mars, Inc. was the first global chocolate company to commit to certify its entire cocoa supply as being produced in a sustainable manner by 2020. Sourcing Fairtrade certified cocoa for MARS® Bars now on shelf in the UK and Ireland is an important next step in that commitment.
Blas Maquivar, President, Mars Chocolate UK, commented: "This is an important milestone in the MARS® Bar's 83 year history. We're proud to make one of the nation's favourite chocolate brands and we're now even prouder that the Fairtrade-certified cocoa we source for it is helping farmers to make their crops, and ultimately their livelihoods, even more sustainable.
"At Mars, 'Mutuality' is one of our guiding principles and this is a true example of sharing mutual benefits with partners throughout our supply chain"
Michael Gidney, Chief Executive of The Fairtrade Foundation, said: "The winning ingredient in this partnership between Fairtrade and Mars is that it puts farmers' own organisations in control of improving their own livelihoods and cocoa production, and ensures much-needed investment to achieve mutual goals. We're delighted that Mars, one our most iconic chocolate bars, is the first to join Fairtrade's Cocoa Program in the UK, and that this will benefit some of the most vulnerable small-scale farming communities in Cote d'Ivoire."
Mars launched its Sustainable Cocoa Initiative in 2009, focusing on three critical elements: cocoa science research, including mapping the cocoa genome in conjunction with IBM and the U.S. Department of Agriculture and releasing the genome into the public domain; transferring technology and agricultural methods to cocoa farmers to increase their productivity through the Vision for Change initiative in Côte d'Ivoire; and working to promote certified sustainable practices.  Through Vision for Change, Mars anticipates reaching 150,000 farmers in Cote d'Ivoire.  Mars Chocolate was the first company to commit to purchasing 100 percent of its cocoa supply from certified sources by 2020. 
After spending more than $20 million annually in both 2009 and 2010, Mars Chocolate has invested $30 million in cocoa sustainability investments annually since 2011, and plans to continue to match that investment throughout the rest of the decade. Mars is a founding member of the CocoaAction industry effort and our Chief Sustainability Officer, Barry Parkin, chairs the World Cocoa Foundation.  Mars is committed to working with the industry to ensuring the future of cocoa and is happy to see progress being made toward ensuring the sustainability of cocoa.  
More information on Mars' Sustainable Cocoa Initiative can be found at www.mars.com/cocoasustainability
 
In 1911, Frank C. Mars made the first Mars candies in his Tacoma, Washington kitchen and established Mars' first roots as a confectionery company.  In the 1920s, Forrest E. Mars, Sr. joined his father in business and together they launched the MILKY WAY® bar. In 1932, Forrest, Sr. moved to the United Kingdom with a dream of building a business based on the objective of creating a "mutuality of benefits for all stakeholders" – this objective serves as the foundation of Mars, Incorporated today. Based in McLean, Virginia, Mars has net sales of more than $33 billion, six business segments including Petcare, Chocolate, Wrigley, Food, Drinks, Symbioscience, and more than 72,000 Associates worldwide that are putting its Principles into action to make a difference for people and the planet through its performance.
For more information, please visit www.mars.com., twitter.com/marsglobal
The Fairtrade Foundation is an independent certification body that licenses the use of the FAIRTRADE Mark in the UK on products that meet international Fairtrade standards. This independent consumer label appears on products to show that disadvantaged producers are getting a better deal from trade. Today, more than 1.5 million people – farmers and workers – across more than 74 developing countries benefit from the international Fairtrade system.
Fairtrade International developed Fairtrade Sourcing Programmes (FSP) for cocoa, sugar and cotton last year as a new and innovative model to drive greater impact and sales for small-scale farmers by encouraging businesses to scale up their purchases of a specific commodity.   The Fairtrade Foundation board agreed to introduce FSP cocoa and sugar in 2015 and Mars are the first UK company to take up the Fairtrade Cocoa Sourcing Programme option for the UK market.

For more on the Fairtrade Sourcing Programmes, please visit http://www.fairtrade.net/fairtrade-sourcing-programs.html