Express Shipping Services Breakdown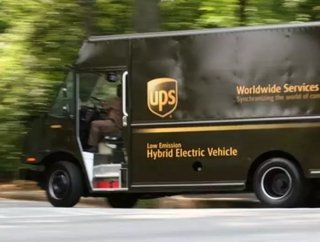 Before you read this, check out the upper-right hand corner of this page to view this article in our digital reader. Trust us, it's way cooler! Wri...
Before you read this, check out the upper-right hand corner of this page to view this article in our digital reader. Trust us, it's way cooler!
Written by Kendall Conners
In this day and age, instant gratification is essential. With the latest and greatest technology, we have a wealth of information and resources at our fingertips and are used to getting what we want, when we want it.
This ideal of instant gratification applies to all aspects of life, including our mailing and shipping needs – sometimes we need a package to be delivered within hours and luckily there are companies, such as DHL, UPS and FedEx that can do just that for us.
So, we took a look at these three companies and broke down what types of express shipping services they each provide.
DHL
DHL, which has been around for more than 40 years, has a network that spans more than 220 countries and territories and more than 500 airports globally. This company provides courier and express services to businesses and private customers worldwide. DHL has a wide range of services, whether it's documents, parcels, Same Day, Time Definite or Day Definite delivery, DHL Express is well equipped to handle any express shipping service need.
DHL's fastest express shipping services consist of its Same Day services, DHL Jetline, DHL Sprintline and DHL Secureline. With Same Day services, someone from DHL will come pick up your package from you and deliver it within the shortest time frame possible, ideal for emergency shipments. DHL also provides time and day definite services, so if you want your package to be delivered by the next morning by 9 a.m., DHL can do that.
Another great feature this company offers is Web Shipping, which helps customers prepare and manage express domestic and international shipments all online. Web Shipping allows customers to print labels, schedule pickups, store contact details and track shipments – straight from your computer.
UPS
With more than 8.5 million customers daily, UPS is a world-leader in specialized logistics services. The company's Express Critical services provide a wide range of urgent transportation options, ranging from lightweight to heavyweight shipments all across the globe.
With UPS Express Critical services, customers can ship their packages a number of ways, including via air (next flight out service), surface (exclusive use, non-stop, door-to-door ground transportation throughout the U.S.), charter, hand carry (a courier assigned to maintain in-transit, end-to-end physical possession of a shipment), and international (next-flight-out, charter and courier services providing global coverage).
UPS Express Critical representative are available 24/7 to assist customers with any express shipping need they may have, and UPS provides online services as well.
FedEx
Known for its smart marketing and advertising, FedEx has become one of the most well-known and trusted logistics companies in the world. FedEx provides a wide range of express shipping services both domestically and internationally. Whether you need your shipment there today, tomorrow or next week, FedEx offers a wide range of choices for shipments within the US.
With FedEx SameDay services any package less than 150 pounds can be shipped within the same day, 365 days a year to any residence or business within any of the 50 states. FedEx even offers special handling and delivery options, including pick-up and delivery on Saturday, and door-to-door services. For not so urgent shipments, FedEx allows customers the option to schedule what day and time their package will be shipped.