Expansion is the logical solution to economic woes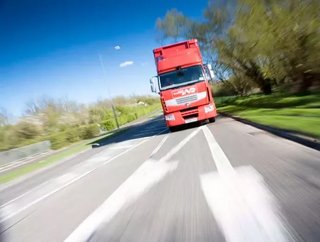 With a well established logistics and transport business in Europe, the company decided to tackle the economic downturn with a number of ambitious exp...
With a well established logistics and transport business in Europe, the company decided to tackle the economic downturn with a number of ambitious expansions. Following a number of acquisitions, including Schneider Freight Forwarding in the US, TDG in Europe, APC Beijing and the John Keells group in Sri Lanka and India, ND has developed a new global freight forwarding division.
Dave Barron, Global Commercial Director at Norbert Dentressangle Overseas (ND), has been a big part of the new acquisitions.
"ND is now global supply chain provider across both international and domestic logistics with operations in Asia, North Amer
ica, South America, the Indian Subcontinent and Europe. We have the transportation division that was the founding business of ND group, we have the logistics division and we most recently have the freight forwarding division as well," he explained.
Continuous expansion
Barron is confident the growth and acquisition programme will continue.
"We've just recently completed the acquisition of the Nova Natie group, which gives us freight forwarding operations in the Netherlands and Belgium as well as warehousing and distribution business for our logistics division . We will continue the development of the group and make the correct strategic acquisitions as and when they become available."
The group  is constantly checking out new markets for ND in an effort to expand the company's global footprint through both organic growth and acquisition.
"We've recently commenced business in Saudi Arabia with a logistics division. At ND, the policy is to constantly ensure that we continue the global expansion of the business, predominantly and initially through freight forwarding but also through our logistics division
"We're always looking at expansion in South America, North America, and Asia in addition to strengthening our foot holding here in Europe."
New services
ND is able to transport a range of materials across the world through their freight forwarding division, which offers both air freight and shipping through their Red Sky Connect and Red Ocean Connect services, offering more reliability through using their own transportation.
"We service clients globally across all modes of transport: particularly automotive, perishable, hi-tech, retail and chemicals. Our new freight forwarding services are the dedicated ND networked product offerings for ocean and air freight which ensure that the product is handled by NDO throughout; the solutions between the two points are a robust, operationally sound and are managed by NDO people, so our customers have the security that their products are being handled by NDO at both ends of the supply chain, that the solutions are reliable, secure and cost effective. "
Environmental focus
ND has implemented a number of sustainable processes into its operations, having taken delivery of the very first truck to meet the Euro VI standards at the beginning of the year.
Implementing the new standards two years before the new standards come into force, ND were the first to implement these new measures which reduces particle emissions by 50% and nitrogen oxide emissions by 77%.
With , Norbert Dentressangle has consolidated its lead by purchasing its first Euro VI vehicle.
"We're constantly looking at new ways to stay ahead when it comes to emissions reductions, we do work closely with our customers when it comes to combat CO² emissions in addition to having the latest hybrid vehicle technology in a number of our fleets," explained Barron.
Economic Struggles
Having previously been largely based in Europe, ND was hit by reduced freight volumes in some of their markets, but pulled through by expanding their business into new markets.
 "We have seen some industries volumes reduced significantly; we've had to fight hard to win new business in addition to ensuring we maintain the businesses that we do have. The half-year numbers that have been published do show that we've got solid financial performance despite the downturn in the European Economies.
Barron attributes ND's current success to the rapid expansion of the company's services and therefore their client base, and is confident that ND will continue to expand, remaining a major player in the global logistics market.
"Beginning the freight forwarding division gives us new profit streams, with our current clients and new clients, and focusing on ensuring the business is networked, so the operations work together and  are optimized to drive costs down in the supply chain. "