EXCLUSIVE: An independent commission into logistics is vital says top CEO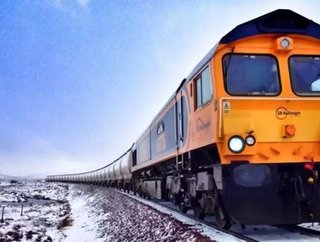 Follow @SamJermy and @SupplyChainD on Twitter.It is human nature that our attention does not fall on things when they are going right. But we must be wa...
Follow @SamJermy and @SupplyChainD on Twitter.
It is human nature that our attention does not fall on things when they are going right. But we must be wary of neglecting something simply because it does not grab our attention.
For decades very few people had thought seriously about Britain's flood defences. After years of relatively consistent weather we started to build homes on 'former' flood plains.
We stopped dredging rivers that our ancestors had.  Then in 2012 we got the wettest April in 100 years and a summer that never materialised.
The flooding cost Britain dearly not just to those living in homes that got flooded.
The household insurance premiums of everyone have gone up, or not gone down, as the industry recovers the loss. Taxpayers and those who rely on government services have seen money diverted to the clean-up.
The price of neglect was far higher than the material cost. Prevention is better than cure.
Now we are sleepwalking into the same situation with logistics.
At GB Railfreight we live and breathe logistics. We move items, often in their raw form, across the country.
We move the coal and biomass that fire the power stations that keeps your lights on. We move the gravel, sand and building materials that form the walls of your home and office. We move the sleepers that support our rail lines so that you get to work on time.
By moving these items by rail we keep thousands of trucks off our roads and cut carbon emissions and journey times.
Few people have spent much time thinking about logistics but last year we got a hint of how a lack of attention can lead to neglect. The rush of consumers looking to bag a bargain on Black Friday highlighted a growing problem across our logistics industry.
Without in-land storage facilities, and adequate transport networks, retailers were unable to hold and deliver the amount of stock that consumers were clamouring for.
Instead, retailers were hit by delays and parents were left to fret about whether their children's Christmas gifts would arrive on time.
This one day led to weeks of delays and highlights the severity of the crisis facing the logistics industry.
Lafarge Tarmac provides construction materials to local and national infrastructure projects.
With a network of nationwide operations, rail plays a key role in its sustainable transport planning and many of its materials are transported via rail, supplying vital construction projects across the country.
There is a real risk that issues such as a lack of future rail capacity on key routes, and lack of quality rail terminals could hold back growth for the firm. 
It is but one example of a UK based company that is looking ahead and seeing the potentially detrimental effects of short-term logistical thinking. 
To solve the growing crisis, we need to create a long-term plan for the future. We need to be investing in our port, road, rail, inland terminal and network infrastructure.
HS2, the high speed North to South rail line, plans to use spoil from construction to help build up flood defences in the Somerset levels. This is a rare example of joined-up long-term strategic thinking. This kind of long term approach needs to be taken to the whole industry.
There needs to be a thorough evaluation of where the Strategic Rail Freight Interchanges that act as the key distribution and storage centres for goods and resources are needed, and how they can be funded.
We need to consider breaking up the monopolisation of key port rail terminals and inland terminals giving open access for the wider rail freight industry.
Logistics is the cement that holds the British economy together.
For Britain to reach its full potential we must start thinking about logistics in the whole and create a plan for the long term.
That is why today I am calling for an Independent Commission to carry out this vital work.
John Smith is the managing director of GB Railfreight – Britain's fastest growing rail freight operator. What do you think? Agree with John on the state of logistics? Join in the conversation on Twitter and leave your comments below.