European group ATC Aviation merges with Platinum USA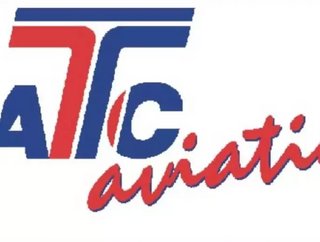 Following a merger negotiation spanning over two years, the ATC Group has merged with Houston-based general-sales-agent (GSA) Platinum Air Cargo USA...
Following a merger negotiation spanning over two years, the ATC Group has merged with Houston-based general-sales-agent (GSA) Platinum Air Cargo USA, in an expansion that puts the European firm in a top position among the worldwide leading GSAs.
ATC will assume Platinum's existing US office network of eight company owned stations, among them Atlanta, Chicago, Dallas, Houston, Los Angeles, Miami, and two offices in New York. An office in Washington, DC will be opened in January as the ninth US office, coinciding with the launch of ATC and Platinum partner Etihad's direct Washington DC – Abu Dhabi service. 
According to a statement released by the ATC Group, Platinum USA will gradually transition its brand over the coming year and will operate solely under the name of its new parent ATC by the end of 2013. Both GSAs continue to offer their partner airlines tailored global and regional cargo management and sales solutions.
The merger between Platinum USA and ATC has been negotiated over the past two years and was finally sealed between Christmas and New Year. ATC's CEO Ingo Zimmer stated on the company website: "I am very pleased that after many intensive discussions, we have reached an agreement which strengthens both companies and which offers the combined enterprise more promising market perspectives."
"The ultimate winner of this merger will be our airline clients," notes Platinum's US founder and President Don Cochran. "They will greatly benefit from the uniform, integrated global network that our merger with ATC brings, as well as our intended IT harmonization with ATC's global integrated IT platform."  Cochran will maintain an equity stake in Platinum USA, and will become the Managing Director of ATC's new US subsidiary that will remain headquartered in Houston, Texas.
With the merger, the ATC Group extends its global reach quite considerably. The merger is also favourable for the North and Latin America focused Platinum US team, as they will gain direct access to additional markets where the ATC Group is already well established. These markets include most of the EU countries, South Africa, China and India.
"Over the past ten years, Platinum has established itself as the premier GSA in the US, and this team is extremely well positioned for future growth opportunities in the Americas. The synergies gained from the combination of Platinum USA with the ATC Group means that Platinum USA is taking the next big leap in becoming a truly global actor," said Zimmer.
The acquisition will not result in staff cuts at ATC in Europe, or Platinum in the US, and will offer both entities an opportunity for further growth. The merger between Platinum Air Cargo USA LLC and ATC will not materially affect UK based Platinum Air Cargo Holdings Ltd, which will remain independently owned and operated in the UK and throughout other parts of Europe.