ERP: Next generation solutions by JDA Software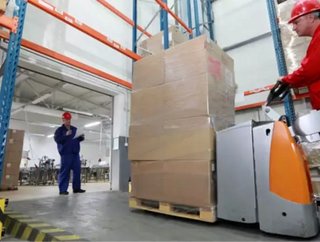 Written byAdeel Najmi, (pictured, right) Chief Science Officer and Senior Fellow at JDA Software Enterprise software origins come from ERP systems...
Written by Adeel Najmi, (pictured, right) Chief Science Officer and Senior Fellow at JDA Software
Enterprise software origins come from ERP systems (Enterprise Resource Planning) managing the basics of recording transactions.  Then, the 1980s and 1990s ushered in the era of advanced planning systems that focused on functional excellence around demand planning, production planning and scheduling. 
During 2000-2010, there was growing emphasis on cross-functional alignment with initiatives around integrated business planning at manufacturers and wholesale distributors and merchandise planning at retailers.  The practice of supply chain management is now at yet another inflection point, driven by three key trends:  changing nature of supply chain problems, changing nature of technologies, and changing nature of delivering enterprise software.
The nature of supply chain problems is changing from functional optimisation to cross-process and cross-value chain synchronisation; from mostly deterministic planning to predictive, probabilistic and risk-aware planning; and from sequential processes to concurrent, iterative and dynamic event-response processes across the supply chain.  There are also significant technological shifts underway. These include widespread adoption of service oriented architectures, growing momentum of cloud computing and advent of new usability paradigms such as mobility and task specific "apps."  Finally, the nature of how companies buy enterprise software is also changing.  Companies demand fast time-to-value, lower long-term total cost of ownership and non-intrusive solutions that can deliver sustained value over time – even as business conditions change.  
All these changes have led to the emergence of new practices for managing the next generation, high performance supply chains.  This evolution of supply chain practices, illustrated in Figure 1, represents significant paradigm shifts in supply chain processes.  That, in turn, requires fundamental innovations in underlying decision support technologies to enable new levels of optimisation, agility and scalability.
Figure 1.  The origins and evolution of supply chain management practices
Aspects of high performance supply chains
Summarising this evolution in supply chain management practices, Figure 2 illustrates the scope and capabilities needed for the next generation high performance supply chains.  These supply chains will need to be connected to the end-customer, segmented for profitable one-on-one relationships, integrated end-to-end and highly agile. 
Figure 2.  What high performance supply chains look like
Companies enabling next generation high performance supply chains find themselves undergoing transformation: moving from an en-masse go-to-market strategy to customer-centric strategies with tailored product offerings and programs; from a one-size-fit-all supply chain model to segmented chains to offer differentiated service; from independent departmental plans to integrated business plans globally; and from periodic planning processes with disconnected execution to agile business processes that connect planning and execution.
   Evolution of technology and delivery mechanisms
Supply chain technology providers have been busy developing next- generation supply chain suites in response to these trends, with a vision to integrate business strategy to planning and execution across the end-to-end value chain.  These tools will emphasise on, profitable-agility, customer-centricity and segmenting supply chains.
In-line analytics: Essentially the difference between information and actionable insight, in-line analytics, the next generation of analytics goes beyond visibility and offers diagnostic, predictive and prescriptive analytics that provide the "why", "what if" and "what's optimal" insights necessary to take action.  This approach allows organisations to reduce supply chain risk and potential customer dissatisfaction, versus traditional analytics that require postmortem analysis to determine root cause.
Process-driven workflows: The latest supply chain technology offers role- and task-based workflows, allowing planners to perform all tasks for any given business processes. Process-driven workflows with a consistent user interface allow planners to fulfill their job functions seamlessly, intuitively and efficiently.
Packaged Resolution Levers and Playbooks: Workbenches provide visibility into exception events prioritised by business impact. Built-in analytics automatically diagnose root causes and constraints and then suggest the most profitable resolution actions from a library of packaged resolution levers. Using fast, in-memory simulation capability, planners can evaluate selected levers and immediately see impact before taking final actions. 
Consolidated demand signals: Improved technology now offers dynamic data aggregation and disaggregation through highly efficient in-memory processing. Organisations can analyse how various streams of business interplay to improve demand planning accuracy while adhering to material and capacity constraints.
Supply chain management in the Cloud:  Today it is much easier to manage, monitor, maintain and upgrade software. The relative complexity of software solutions in the supply chain arena, coupled with cloud technology advancements, provide a unique opportunity for companies to achieve the highest possible value from their investments in supply chain software. 
Changing nature of supply chain management problems, technology and solution delivery have driven an inflection point towards the next generation of high performance supply chains. These supply chains are connected to the end customer, segmented and highly agile to unleash new levels of profitability.  Next generation solutions from leading software companies are beginning to tackle these new challenges effectively.  This is the beginning of a broad range of innovative solutions in the bold new era of high performance supply chains.