Emirates Sky Cargo's New Oslo Route Enhances Scandinavian Trade Lanes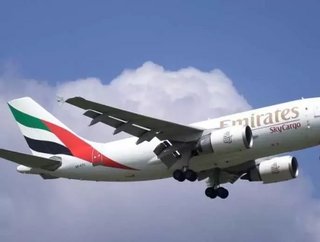 Emirates SkyCargo, the freight division of Emirates, is set to further strengthen trade lanes between Scandinavia and its worldwide network with the sta...
Emirates SkyCargo, the freight division of Emirates, is set to further strengthen trade lanes between Scandinavia and its worldwide network with the start of operations to Oslo, Norway, from 2 September this year.  
Oslo, the Norwegian capital and centre of the country's shipping industry, will become Emirates SkyCargo's third gateway in Scandinavia after daily passenger and cargo services were introduced to Copenhagen, Denmark, in August 2011 and Stockholm, Sweden, in September 2013.
In addition to the belly-hold cargo operations, Emirates Sky Cargo also currently operates six weekly freighter flights to Copenhagen, which will increase to eight when the two Gothenburg freighter flights are consolidated and shifted to Copenhagen from today.
Robert Siegel, Emirates Vice President Commercial Operations Cargo, Europe and the Americas, said: "While Gothenburg is still an important destination, we can achieve greater efficiency by operating all the freighter flights alongside one of our key online passenger points.
"With eight freighter flights a week to Copenhagen, coupled with the belly-hold capacity of an all Boeing 777 operation into Oslo, Stockholm and Copenhagen, we will offer more than 2500 tonnes of cargo capacity, enabling new trade opportunities for importers and exporters across the region and across our worldwide network"
The start of a daily service to Oslo, with an Emirates Boeing 777-300 ER, will provide a total of 322 tonnes of belly hold cargo capacity per week and create new trade and business opportunities between Europe's largest oil producer and markets around Emirates SkyCargo's worldwide network. 
The Middle East airline first started cargo operations to serve Scandinavia with freighter flights to Gothenburg in Sweden in 2003, when Emirates had no passenger flights to the region.
With Oslo joining the network and the steady growth in operations since the start of the Copenhagen and Stockholm flights, Emirates SkyCargo now offers an extensive cargo service to and from Scandinavia.
From flying Norwegian Salmon to cities as far flung as Singapore and Japan, electronics and pharmaceuticals to the Middle East, Africa and other markets, Scandinavian products and commodities are being moved across Emirates SkyCargo's extensive global network. 
A variety of commodities and goods are imported and exported into and from the region. Exports from Sweden include telecommunications equipment, pharmaceuticals, chemicals, electronics and tools, while imports are mainly dairy products, electronics, fruit and vegetables, textiles, plants and flowers.
Denmark's exports include ship spares, oil and gas equipment, pumps, windmill parts and pharmaceuticals, with key imports being oil and gas equipment, electronics, textiles, fruit and vegetables.
Popular commodities exported from Norway includes Salmon, oil and gas equipment, ships spares, pharmaceuticals, chemicals and electronics, and key imports include oil and gas equipment, ship spares, pharmaceuticals, machinery and dairy products.
Emirates SkyCargo, which operates from its hub in Dubai, provides cargo services to more than 140 destinations around the world. It also operates a fleet of 13 freighters, 11 Boeing 777 Fs and two Boeing 747-400 ERFs, which operate from its new cargo terminal at Dubai World Central's Al Maktoum International Airport.