Elastic logistics strengthen 21st century supply chains
By Jan-Paul Boos, SVP Sales, BluJay Solutions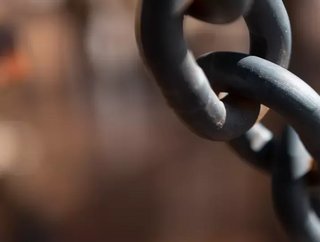 Supply chains must be scalable, consumption-based and always on to remain ahead of the curve, says BluJay Solutions' Jan-Paul Boos
The 'now economy' is causing customer expectations to rise. Products are ready to order at the click of a button, purchases authorised by voice command, and a buy button available right there in your social media feed. Impulse buying is now easier than ever for tech-savvy shoppers, but supply chains  the can be the weak link in getting products to customers quickly. As it stands, tech giants like Amazon Prime and Alibaba are getting fast, efficient delivery right. But can smaller businesses hope to keep up? 
Many businesses are finding it difficult to keep up. Overwhelmed by logistics and physical infrastructure challenges, they are unable to compete when it comes to scale, network, capacity and innovation. In addition, geopolitical disruption such as Brexit and the US-China trade tensions take their toll on the weakest supply chains and the smallest teams. However, there is hope. All organisations can foster adaptability and flexibility with an 'elastic' approach to logistics, one that is  scalable, consumption-based and always on.
What is driving supply chain innovation?
For decades, supply chain innovation has been driven by a desire to reduce costs. However, new research commissioned by BluJay Solutions found supply chain professionals expect customer experience to overtake price and product as the number one-brand differentiator in the next five years. 
A shift in market behaviour means that businesses, whether delivering packages, experiences or any other product or service, may want to start considering customer satisfaction as crucial to delivering value. In the supply chain, this means focusing up on the all-important last-mile logistics, as well as real-time visibility based on evidence that customer satisfaction is increased by digital communication between supplier and consumer. 
Delivering value in this way requires systems that provide seamless partner connectivity and data quality. The technology exists to help businesses adapt to this market shift; it is only a matter of which businesses are ready and willing to rework their priorities.
A good example of this is Danone, a leading global food company that partnered with BluJay to address increasing customer demands and complexity in today's fast-changing marketplace. As customer-demand grew, Danone needed a way to deliver products to supermarkets as quickly and efficiently as possible. This meant tracking hundreds of loads daily across three manufacturing plants, six distribution centres and liaising with numerous trucks from third-party carriers. 
The challenge was coordinating the above while meeting customer demands for better scheduling options and increasing on-time delivery windows. With BluJay's guidance, Danone moved away from outdated processes and systems like communicating via faxes and phone calls between siloed departments to BluJay's Transportation Management (TMS) solution that allowed for real-time visibility between moving parts. 
Danone leveraged the power of data captured in its TMS to support planning, execution, claims and appointment scheduling, enabling end-to-end control and visibility across the entire supply chain. 
As the Danone case study illustrates, having an optimised supply chain allows tracking systems to update both businesses and customers alike, while data-driven collaboration between logistics partners helps ensure that goods can be moved efficiently. Instead of focusing on 'lean' practices, logisticians should look to flexible systems to expand and reduce capabilities, accommodating changes in demand within the supply chain.
How can geopolitical uncertainty be mitigated?
As it stands, global customs and compliance can be a challenge for businesses. Add to this political disruption, like the US-China trade tensions or post-Brexit chaos, and there is prolonged uncertainty for the supply chain community. Supply chains can survive such barriers with end-to-end supply chain visibility to help mitigate disruption. 
A good example of this is the ongoing China-US trade tension, which for the US spurred a surplus of soybeans and other high-volume exports previously consumed by China. The flow-on effect of this lowered the price US producers will be able to get for their products, creating a spiral effect where farmers were unable to meet their financial obligations, reducing related industry purchases such as equipment and likely leading to more government subsidies to keep them afloat. Here, the flow-on effect resulted in higher manufacturing costs and steel tariffs, encouraging companies to implement changes to their supply chain. 
Considering the heightened tariffs and instability, many US multi-nationals are looking to alternative sourcing in countries such as India. Here, navigating India's complex customs rates, which vary according to the product, user, specific export promotion program that's open to administrative discretion, makes supply chain predictability a challenging task.
Why are elastic logistics solutions the answer?
Disruption—whether it's political, environmental or technological—has a direct detrimental effect on modern supply chains. However, logisticians can also view this as an opportunity to expand or diversify their footprint. For example, with the China-US trade tensions, we are seeing businesses  looking to Vietnam or Indonesia. But, how can businesses set up their supply chains to withstand disruption and capitalise on growth opportunities that may arise? 
The answer: become 'elastic'. Modern supply chains require flexibility to manage fluctuations in consumer demand and disruption, like the aforementioned scenarios. No doubt, operation in a static, closed on-premise transportation solution limits what an organisation can achieve. With the use of elastic logistics practices comes efficiency, visibility, the ability to scale and optimise quickly and increase overall customer satisfaction. 
One important step to achieving an elastic supply chain is being part of a network, where logistics software applications are connected to a global trade network. The power of network lies in its ability to bring clarity and visibility to everything that is happening within the supply chain, while offering on-demand connections to potential carriers that have execution capabilities when needed. 
For example, when partnering with BluJay, customers gain the advantage of a cloud-powered portfolio of application services, hands-free customs, real-time data analytics and the visibility and velocity to adapt quickly. This includes access to a network that spans more than 40,000 members globally—including shippers, carriers, forwarders, suppliers and 3PLs—that can be easily tapped following a surge in consumer demand or unexpected disruption. 
Global transportation management platforms built for this type of network connectivity can scale with your business, helping experts create frictionless, high-performing supply chains where goods cross borders quickly, information is shared easily, users operate efficiently and cost is reduced from operations. 
Every business should consider an elastic approach
Many organisations will believe that, because they do not have a modern website or they aren't using the newest social selling channels, elastic logistics is not for them. They will assume that having a supply chain that is optimised for the 'now economy' is only for those at the forefront of modern-day e-commerce. But business is changing, and customer experience is more important than ever. Those unwilling to modernise their processes and systems could become the Kodaks and the Topshops of this world: unfit to operate in a fast-paced and rapidly changing commercial landscape. The winners in the 'now economy' may well be those who put customer experience first, and use elastic logistics to adapt to fluctuations in consumer attitudes with ease.

Jan-Paul Boos is SVP Sales, BluJay Solutions