Einride Unveils New Vehicles for Autonomous Freight Haulage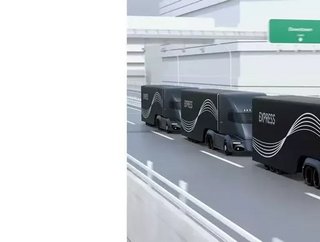 Einride, the Swedish autonomous trucking startup, has announced the future vehicles it plans to have on the road, delivering freight by 2022...
For many years now, the world has been growing increasingly concerned with the state of the environment; as more humans come of age, more vehicles are hitting the road, and to be frank, we're starting to burn through ridiculously high amounts of fossil fuels. With that, our carbon emissions are heading through the roof─the stratosphere, in reality─, and climate scientists are starting to panic. Fortunately, industry-leading innovators the world over are trying to manufacture a new solution ─ alternative vehicles, in the form of hybrid and electric motors that can face all the trials and tribulations that traditional petrol or diesel engines can. 
It's been a long road, but automotive manufacturers are starting to see the light.
Developing Autonomous Electric Transport
Einride AB is one of those very manufacturers. The company, based in Sweden, is a freight mobility leader and, in its recent announcement, launched the next generation of its groundbreaking "Pod," with new functionality and pricing, making it commercially available on a global scale for the first time. Just a year ago, the company became the "first in the world to drive a fully autonomous and electric heavy transport vehicle on a public road and has been testing and operating Pods at select customer sites in Sweden. Now, businesses around the world can reserve the future of freight and start shipping sustainably and cost-competitively with Autonomous Electric Transport (AET) coordinated by the intelligent freight mobility platform. 
"We started this journey in 2016 with a dream to build a better future through technology. Years of hard work and dedication from the whole team at Einride have made us the leader in AET, and today we are taking the next step to bring our solutions to the world and ramp up the transition to a more sustainable future of transport," said Robert Falck, CEO and founder of Einride.
Raising Cash for Fast Tracking
Just a year after raising US$25mn to fund their ambitions, Einride has announced that they are set to receive a further US$10mn from its current traders. The round of funding was led by impression fund Norrsken VC, which may be set to join Einride's advisory board, and included participation from EQT Ventures fund, Nordic Ninja VC, and Ericsson Ventures. 
The raised capital will most likely be used to expedite the official launch of Einride Pods, according to company officials. They added that the company has successfully maintained a "sturdy stream of recent partnerships," and that their future is looking bright.
"There may be each a number of pleasure and a number of uncertainties about autonomous trucking. However, the reality stays: this is, without doubt, one of the largest enterprise alternatives within the historical past of mankind," stated in a press release, who added that the corporate expects to see the autonomous transport trade increase exponentially within the coming years, particularly within the wake of a world pandemic.
Some Specifications For The Intrigued:
"Most self-driving vehicles are designated by SAE J3016 levels of autonomy, ranging from purely assistive (level 0) to fully autonomous, able to drive anywhere on their own under any conditions (level 5). However, these standards rely on some level of human operation as a baseline. The Pod has no driver's compartment whatsoever, so it was necessary for Einride to develop a proprietary methodology for describing the use cases for Autonomous Electric Transport (AET).
"The Pod is a completely novel vehicle, and therefore doesn't fit into existing standards, even for cutting-edge technologies like autonomy. We created the AET classification system based on use cases for a driverless, electric freight vehicle. With this approach, we are able to develop and scale our capabilities in the most common and appropriate use cases for freight, with the ultimate goal of automating as much of the transport network as possible," said Pär Degerman, CTO of Einride.
The AET classification system ranges from levels 1 to 5, and levels 1 to 4 are available for pre-order based on individual business needs. AET 1 (Fenced) is ideal for closed facilities with predetermined routes that are best suited for fully-autonomous operations. AET 2 (Nearby) includes closed facility operation but adds the capability to traverse public roads over short distances between destinations. Both AET 1 and 2 Pods are available for reservation now and will begin shipping to customers starting next year.
AET 3 (Rural) takes the Pod's functionality to the next level, allowing operation on backroads and less busy main roads between facilities, at a maximum operating speed of 45 km/h. Finally, AET 4 (Highway) includes fully autonomous operation on freeways and other major roads at up to 85 km/h. Levels 3 and 4 are available for pre-order, and will ship to customers in 2022-2023."