Drone use in supply chain about to take off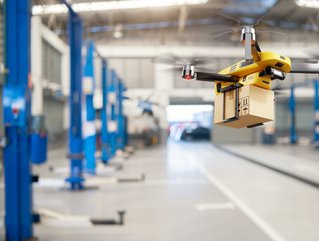 Chris Gee, a Future Aviation Technologist with Catapult, on why drones will change the face of supply chains - in warehouses, inventory and last mile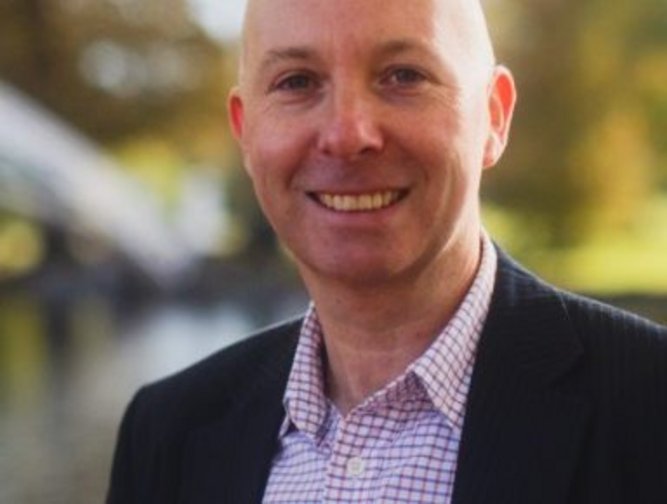 Tell us of your company and role
My name is Chris Gee, and I work for Connected Places Catapult. and our business is about providing smarter-living solutions. We help grow businesses by innovating in mobility services and the built environment. Our solutions offer new levels of physical, digital and social connectedness. We operate at the intersection between public and private sectors, and between local government and transport authorities.
As Future Aviation Technologist, I manage the UK's most complex air-mobility projects. One is the Drone Pathfinder Catalyst Programme, which is helping realise the potential of drones across a broad range of industries and sectors. We are doing this in partnership with the Department for Transport and the Civil Aviation Authority, as well as with industry and academia.
How will drones change supply chain?
The potential for drones as powerful business tools is huge. For supply chains, drones can be used in warehouses to increase the accuracy and efficiency of inventory management through to last-mile delivery.
Which firms use drones most for supply?
Some of the most exciting developments of drone technology we have seen are in logistics, where they have come into their own.
The flow of medical supplies during the pandemic is now one of the most recognised-use cases, and many companies are working with the NHS to build drones into the medical supply chain. This has value for time-critical deliveries to remote areas, because certain drugs have a short effective lifespan.
There are also retail delivery examples, where drones provide fast delivery from a network of local retailers. I wouldn't be surprised to see the first commercial drone delivery service start in the UK this year.
What's the toughest part of your job?
The landscape is always changing - developments in regulations, advances in technology and new services are launched daily. This might be a challenge to some, but I find it fascinating. It does mean I always have a very long reading list of things to catch up with!
We work on the most interesting and involved air mobility projects in the UK. This is a very broad portfolio of projects, ranging from shaping the UK's legislation for drones to exploring the commercial models for the new types of digital infrastructure needed to support services such as drone delivery.
Best bit of advice you've been given?
That collaboration is key. Especially if we want to accelerate the next revolution in air mobility. Given the complexity of what the sector is trying to achieve in order to achieve commercialisation, we must be clear on the outputs of each project we work on.
This means that we focus on the aspects of the project where we can have the maximum impact. That way, we avoid getting caught up in areas that the project is unable to influence.
Collaboration leads us to learnings from all the stand-alone projects globally, and allows us to piece together the overall jigsaw, so enabling the next generation of air mobility.
Who inspires you?
The people I work with. It is very easy to have a great idea, but it is very difficult to make that idea a reality. I am very lucky to be working daily with people who take concepts from ideas and develop them into products and services.
They are making a difference to people and the planet. This includes technologies that make drones more autonomous and digital services that enable drones to work safely alongside traditional planes.
It is so exciting to work with people and organisations that are shaping the future of aviation.
Where will drone usage be in 5 years?
Currently, there are two types of drones: those that capture information and those that can be used for delivery. This will change when looking forward to the future. We will have drones 'that do' - an integration of drones and robotics that will enable drones to detect problems and then use onboard robotics to carry out repairs.
We are starting to see several proofs of concepts where this is already happening. This type of technology is particularly useful to minimise the risk of working at height or dangerous locations, where an intervention beyond capturing data is required.