DPDHL launches digital freight platform Saloodo! Globally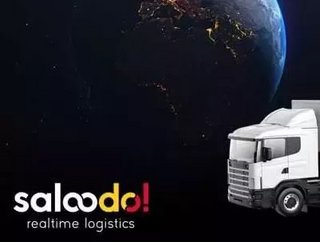 Startup digital freight platform Saloodo! remains on course for its global expansion...
In an announcement made by DPDHL, the company reports that startup digital freight platform Saloodo! remains on course for its expansion. It has been announced that the platform is now ready for global road freight transports.
Launched in Germany in 2017, the intuitive and user-friendly platform has continuously grown, entering into several European markets, as well as the Middle East and Africa prior to its latest announcement.
"Saloodo! was founded 4 years ago. Since day one, our goal has been to offer our customers real added value and make their lives easier. With this in mind, we have always given ourselves the freedom to develop functions that are close to the needs of our customers in the different markets. But now it was time to bring it all together on one platform so that Saloodo! customers around the world could benefit from all these efforts," commented Thomas Grunau, CEO Saloodo!.
"We are already working with a number of global players. These customers have a high degree of digitalisation and operate worldwide with seamless processes. On the part of their transport and logistics providers, this often looks different, resulting in disruptions in the companies' supply chain. With the global digital road freight platform, we at Saloodo! can make precisely these processes more efficient and economical - worldwide," added Anja Kappus, COO Saloodo!. 
The global launch of the digital platform is expected to not only unite markets, but provide the benefits developed in individual regions globally. A new feature being introduced in the near future includes the capability to submit transport offers via Whatsapp. If a shipper agrees to the offer, the provider will be informed and all relevant information will be automatically sent across.
The announcement of its global expansion marks a major milestone for the 4 year old company's digital road transport platform.
For more information on procurement, supply chain and logistics topics - please take a look at the latest edition of .