DPDHL calls for carbon insetting to drive decarbonisation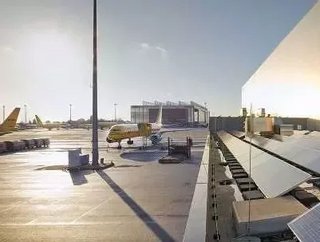 Deutsche Post DHL Group alongside the Smart Freight Centre call for carbon insetting to accelerate decarbonisation of freight transportation...
Advocating a new pathway for freight decarbonisation, Deutsche Post DHL Group (DPDHL) and the Smart Freight Centre - a non-profit organisation dedicated to sustainable freight - have developed a joint white paper 'Carbon Insets for the Logistics Sector', calling for the adoption of an innovative approach to decarbonisation - carbon insetting. 
The report recommends how organisations can allocate resources to find decarbonisation projects, and strive towards greener logistics. While many solutions already exist including sustainable fuel, fleet renewal, engine retrofitting, and efficiency projects, the organisations state that investments in carbon insetting will not only be highly efficient, but also provide structural improvements of the entire logistics supply chain long term. 
"To ensure that the logistics industry can continue to contribute successfully to the fight against climate change, we need a uniform and sector-specific standard for compensating for, and reducing, carbon emissions. In the long-term, greater decarbonization of transport is key to driving positive change. Future-proofed logistics companies should think now about developing a stringent insetting strategy," commented Tim Scharwath, Member of the Board of Management of Deutsche Post DHL Group, CEO DHL Global Forwarding, Freight.
"There is an opportunity to channel carbon offset funds related to transportation emissions to projects within the logistics sector - a practice known as carbon insetting. This paper lays the foundation for a system to accelerate freight decarbonization," added Suzanne Greene, Smart Freight Centre's Expert Advisor and author of the white paper. 
Key emissions statistics from the report include:
Freight current contribution to global carbon emissions sits at 8%, which increases to 11% if emissions from logistics sites are included
Current emissions figures are forecasted to double by 2050 due to demand being anticipated to increase threefold
In 2018 0.2% of the US$268mn voluntary carbon offset market was allocated to transport related projects
For more information on procurement, supply chain and logistics topics - please take a look at the latest edition of .