DPD invest £175m to expand across UK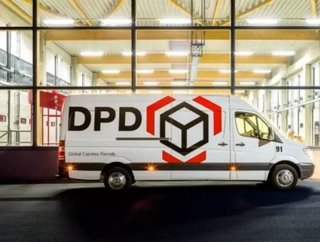 Follow @WDMEllaCopeland UK parcel firm DPD is to invest £175m to expand its capacity, creating 10 new depots, one new parcel sorting hub and crea...
UK parcel firm DPD is to invest £175m to expand its capacity, creating 10 new depots, one new parcel sorting hub and creating 15,000 jobs in response to the online retail boom.
The parcel firm plans to spend £100m on a new parcel sorting hub in the East Midlands in addition to refurbishing two of its other hubs to increase the number of parcels it can handle each night.
The investment follows a period of growth spearheaded by the company's Predict service (launched in March 2010) which has generated over £70m of new business to date and over 1,000 new full-time jobs in the past 12 months, as a flood of major retailers switched to DPD.
SEE RECENT STORIES FROM THE WDM CONTENT NETWORK:
Predict offers customers the option to book a one-hour delivery window, which reduced the number of wasted trips, where parcels are taken back to the depot.
DPD plans to invest $20m in its nationwide network of depots, with $20m assigned to upgrade a number of its existing 40 locations and build ten new depots over the next 15 months.
Dwain McDonald, DPD CEO, said: "I'm delighted to announce this very significant investment in new jobs and infrastructure. DPD has been expanding year on year and is now the fastest growing major carrier in the UK. This investment will allow us to expand our network capacity further to meet the demands from our customers and maintain our very high service standards.
"The online retail market is expanding rapidly with consumers now prepared to buy a much wider range of goods online. With Predict we have a product which gives retailers greater confidence that their goods can be delivered both on time and straight into the hands of their customers. That helps them improve their customer service and helps encourage more repeat purchases."