DP World Terminal Opens in Turkey in Latest Step to meet 2023 Foreign Trade Target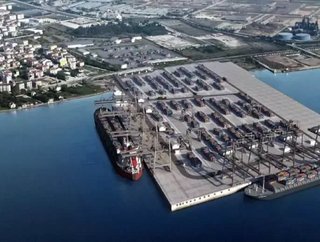 The Minister for European Union Affairs and Chief Negotiator Mevlüt Çavuşoğlu said Turkey is making good progress on its target to...
The Minister for European Union Affairs and Chief Negotiator Mevlüt Çavuşoğlu said Turkey is making good progress on its target to make the country a regional logistics base by 2023.
This comes off the back of the opening of DP World's brand new container terminal in Yarimca on the Asian side of Istanbul. The port boasts an initial capacity of 1.3 million Twenty-foot Equivalent Units (TEU).
The vision on foreign trade also indicates that the Turkish government will make further investments in transportation infrastructure. Çavuşoğlu attended the opening ceremony of the Yarımca terminal and in the press conference he congratulated DP World, one of the largest container terminal operators, for its investment in Turkey.
Çavuşoğlu stated that the port, fitted with the latest technology, will set an example for other investors and he noted that Turkey had the potential to become a regional logistics base thanks to its geographic location between two continents.
Turkey has gained ground in many areas ranging from politics and economics to transportation and energy in the process for full EU membership. Therefore its plan to be one of the top 10 economies by 2023, which is a century after the establishment of the Republic of Turkey, is progressing well. Currently the country lies 16th place in the table of world's largest economies.
Çavuşoğlu said: "Only in the last year, 16 primary and 195 secondary regulations have been made and there have been many changes in different public areas. The EU accession process is not just made up of making some changes in legislation or imposing new regulations.
"The process of adaptation to the EU has very significant economic impacts and this process is playing an important role in the steady growth of Turkey. Despite the current crisis, the EU is still one of the biggest economies in the world and one of the substantial trading partners of Turkey. 
Nearly 40 percent of Turkish foreign trade is conducted with EU countries, and although the EU has turned in on itself recently because of the financial crisis, it sees the transition in Turkey. It is hoped Gross domestic product (GDP) will rise to $2 trillion, and annual Turkish exports to $500 billion.
As a consequence of substantial investments in the Energy, Healthcare, Transport and Tourism sectors it is anticipated that national unemployment will go down to as little as 5 percent with the next nine years, with the port opening itself expected to generate more than 650 direct permanent jobs.